SEO in Law Firm Website Design
Website design for law firm websites is an important step in marketing your law firm. It's important to design a website that looks professional and is mobile-friendly.
We'll discuss the basics of website design and development, how SEO works with web design, and the importance of content on law firm websites.
We know that Noved Solutions is the best law firm website design company for your law firm's website. And we intent to show you why.
So whether you're new to law firm web design or you're looking to update your attorney website, be sure to read on!
Website Design for Law Firms: A Guide
Law firm website design is essential in digital marketing for law firms. A website design that is optimized for search engines will increase your website's visibility and potential clients.
To ensure your website design is effective, first ensure that it is keyword rich. This means that you must conduct keyword research to identify the best lawyer SEO keywords to target with your website design. Furthermore, make sure your website design is easy to navigate and uses high-quality images that load quickly.
In addition to these important factors, make sure all content on your website is properly labeled and formatted for search engine optimization (SEO). By following these simple guidelines, you can ensure that your law firm website design is effective and helps you reach your business goals.
Website development and design basics
Website design and development is an essential part of law firm marketing for even a small law firm. A website that is well-optimized for search engine results pages (SERPs) will attract potential clients and generate leads for your law firm.
As with any legal marketing campaign, it's important to choose a domain name that accurately reflects your practice area and services offered. Once you have your domain, it's time to design a website design that meets the requirements of search engines and user experience (UX).
Make sure to optimize your website design for devices, browsers, and search engine results pages (SERPs) – different devices have different SEO needs. By following these basics, you'll ensure your law firm website design is a success.
Images and accessibility
Images are one of the most important aspects of a website, and they need to be high-quality and accessible for all users. This means that images must be properly sized for different devices and web browsers, as well as optimized for SEO.
Images that are not easily viewable or accessible can lead to dissatisfied customers who may leave your website altogether. Furthermore, ensuring your website design is search engine friendly will improve its ranking in Google and other search engines.
A good web design team can also help you make sure your website looks great on different devices – from desktop computers to smartphones – making it easier for prospective clients to find information about you online.
Put your website visitors first
Website optimization is an important step in getting your business found by potential clients. By optimizing your website for search engines, you'll be able to increase the chances of people finding you online. keywords should be included in the title, meta data, and throughout the content of your website.
When working on personal injury SEO and websites, making sure you use those injury keywords in the titles of your pages is a must.
Also make sure that all information on your site is easily searchable so prospective customers can find what they're looking for quickly and easily. Encouraging high-quality blog writing will also help improve your ranking in search engines – something that's definitely beneficial if you want more web traffic heading towards yours pages!
Cross-platform optimization will ensure that as many people as possible can see what you have to say; making a stronger impression overall.
Make your law firm website easy to use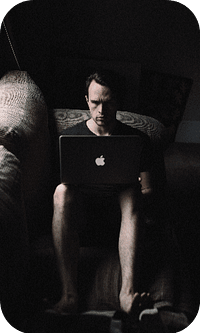 Website design is an important aspect of legal marketing that should not be taken lightly. By making your website easy to navigate and use, you will increase the chances of users finding what they are looking for – which in turn encourages them to contact or visit your law firm again.
Apart from being easy to use, it is equally important to make sure all text links lead directly to where the user wants them to go. Avoid any lazy redirects that might frustrate visitors even further! In short, make sure your website design reflects the high standards you set for yourself as a law firm.
Consider the essential pages on your law firm sites
Law firm websites are important marketing tools that should be well-optimized for better search engine visibility. By following the tips provided in this article, your website will rank higher on relevant search engines and potential clients will find it more easily.
Make sure to include essential information like company logo, contact details, services offered etc., on these pages. Also make use of white-label optimization tools to enhance web page design and improve online presence overall. Keep in mind the latest search engine algorithms when creating your website so as not to compromise its ranking potential or believability with potential clients
Use HTML headers on your lawyer website
HTML (HyperText Markup Language) is the standard for web page design. It allows websites to be easily search engine friendly and formatted in a way that makes browsing easier. Header tags are one of the most important elements of HTML, as they help search engines understand the content on your website. Including keywords in your header tags will improve your ranking in SERPs (Search Engine Results Pages).
In addition, make sure you use alt tags and title tags to give users a good impression of what they're going to see when visiting your website. Always keep website speed forefront when designing – slow websites can negatively affect rankings and conversions
Ask yourself if your law firm site is helpful
When you look at your website from an objective standpoint, does it look like a website that's useful? Does it answer the questions that you hear from potential clients? Is it easy to navigate? All of these questions should be kept in mind throughout the design process.
If you're optimizing your immigration law firm's SEO for example, does your content help visitors find the information they need to move forward with their immigration?
As a divorce law or family law firm, does your site help visitors understand the ins and outs of the laws surrounding the popular case types you have?
If a personal injury law firm focuses on car accident injuries but doesn't have a dedicated service page for those practice areas, will the reader be frustrated at the lack of specificity?
The best law firm websites out there are more than just advertisements of the firm, they're authorities on particular cases in the legal industry. They're information hubs. They provide value to prospective clients, which makes them more trustworthy in their eyes.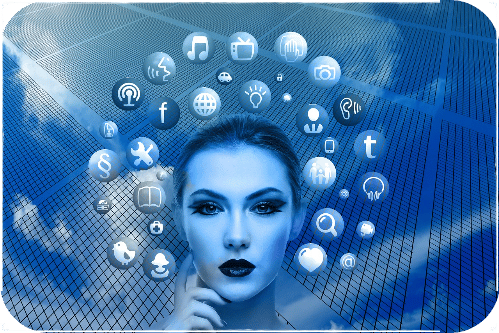 YOUR LAW FIRM

ISN'T RANKING ON GOOGLE!
If clients can't find you when they're searching for your specific service, you might as well not exist to them!
These aren't low quality leads either, these are people dealing with specific issues that YOUR law firm specializes in solving.
They're looking, begging, for someone to help them.
Don't you want them to see your firm first?
What makes our law firm website design superior to others?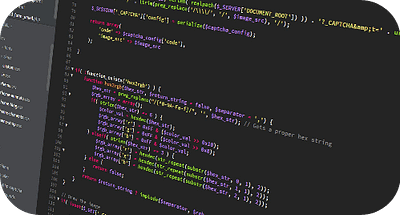 The law firm website is one of the most important marketing tools that your firm has. It's important to design a website that is SEO'd correctly, which will help your firm rank higher on search engines.
Not only will this help you reach a wider audience, but it will also provide you with high-quality, unique content that will help your law firm stand out from the competition. Additionally, our website design team uses the latest design technologies and trends to create the best law firm websites that look professional and modern.
We also understand that you need a website that converts website visitors into clients, so we work hard to create an effective marketing strategy that will help you achieve your business goals.
Prominent and detailed pages that explain your specific practice areas, engaging blog content, and relevant calls to action are areas we excel in!
Modern Design for your Law Firm Site that Wows and Converts
Law firm websites are essential for business success these days. A modern design that is easy to navigate and looks great will help you attract more clients. Additionally, good law firm SEO will help your website rank high in search engines, giving it an edge over the competition.
We're an SEO agency, so your legal website with have great SEO
As an SEO agency, our focus is on helping you improve the visibility of your website in search engine results pages (SERPs). We use the latest techniques and tools to achieve this, ensuring that searchers can find you easily when they are looking for a legal firm online.
Through ongoing optimization, we ensure that your website remains one of the top choices for law-related queries – no matter how big or small your firm may be. So whether you're just starting out or want to take your website to new heights, contact us today!
Complete Transparency when building your law firm's site
Website design is an important aspect of law firm branding and marketing. When you choose us to design your website, you can be sure that we will work hard to provide a high-quality experience that is both visually appealing and easy to navigate.
We take pride in designing websites that look great on all devices – PCs, laptops, tablets etcetera. We understand the importance of online presence for law firms and want everything on our site to be clear, concise, and well organized so that a prospective client can easily contact or visit your firm's website without any hassle.
What Makes a Good Law Firm Website?
Website design for law firms isn't simply aesthetics – it's an essential part of marketing and business strategy. A good website design should be user-friendly and easy to navigate, while also including top ranking local SEO for lawyers techniques that will help it populate high on search engines.
Additionally, website updates are essential to keep the site fresh and engaging for customers. If you're looking to design a website that will truly reflect your law firm's branding and presence online, get in touch today!
A Clear Outline of Your Practice Areas
A law firm website needs to be easy to navigate and provide a clear overview of the different practice areas and services they offer. The website should use keywords throughout, so that your legal practice is easily found by people on search engines. Images should also be optimized for SEO, in order to improve the visibility of the law firm online.
Professionalism Should Be Clearly Conveyed
A law firm website should be professional and convey the high standards of the business. The design should be clear, concise, and easy to navigate. All content must be well-written and researched to give an impression of a trusted legal entity.
In order to rank higher in search engine results, law firms need to use keywords that are relevant to their industry and target audience. Furthermore, good website design principles such as user-friendly layouts, catchy designs etc., need to be followed religiously.
Your Website Should Give Visitors a Sense of Security and Trust
A website that provides a sense of security and trust is one that leads will be more likely to contact. This happens by design, as websites with well-designed navigation, easy-to-understand content and up-to-date legal news make it easier for visitors to find what they're looking for.
In addition, using keyword rich titles, descriptions and images can improve website ranking in search engine results pages (SERPs). It's also important to ensure your website is regularly updated – this gives readers an idea of the seriousness you take your online presence.
Feature Clear Law Firm Branding
A good law firm website must have clear branding so that potential clients can easily identify the website as being associated with a reputable law firm.
The website should be designed in such a way that it looks professional and modern even if it is not flashy or high-tech. It is also important to keep your law firm SEO in mind when designing the website, as search engine optimization will help increase traffic to your site from online searches.
Increase Leads and Conversions
Website optimization is one of the most important aspects of law firm website design. By taking advantage of SEO, you can rank higher in SERPs and attract potential clients who are looking for legal services in your focused practice areas.
This, in turn, leads to increased profits through conversions into customers. Your website design strategy should be focused on the target audience and goals of your law firm – if it isn't, you're likely to experience less success with online marketing efforts.
A well-optimized website will help you stand out from your competition, increasing lead generation and conversion rates as a result. Just make sure you display your contact page so people can ask questions!
Garner and Retain Your Clients' Attention
Law firm websites must be user-friendly and navigable. You need to design your website in a way that is easy for potential leads to find what they are looking for, as well as navigate around it.
Make sure all the content on your website is keyword rich so that you can rank high in search engine results pages (SERPs). Use visually appealing design elements and make sure your site loads quickly. In addition, offer free consultations so that new cases can get started right away.
Don't Let Your Legal Marketing Strategy Become Stagnant, Evolve!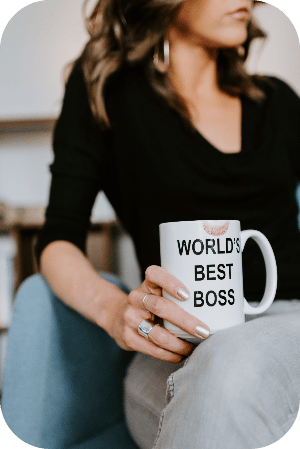 A website design that is effective and engaging needs to be constantly updated with new content. This way, your users will never get bored and they'll keep coming back for more.
In order to make sure your website ranks high in search engine results, it's important to update your content. Furthermore, you should always ensure that the design of your website is responsive so that it looks good on all devices – desktop computers, tablets and smartphones. And last but not least, don't forget social media!
By marketing through personal websites like LinkedIn or Facebook pages as well as Twitter accounts, your law firm can reach a wider audience easily and at no extra cost.
Put Your Attorney Bio Pages to Good Use
Attorney bios are an important part of your law firm website design. They provide a snapshot of the business and can help you attract new clients. By using keywords in your bio, you can improve SEO and increase website traffic. Make sure all images on attorney bios are high-quality, professional shots that show off your brand values to best advantage.
Make sure you have a contact page displayed prominently as well, so visitors can reach these attorneys if they need assistance.
Fast Loading Speed, Modern Technologies
Website loading speed is one of the most important factors when it comes to client satisfaction. As a business, you need to make sure that your website load quickly and look modern – this will set you apart from your competitors.
To achieve optimum web page design, use latest technologies such as CSS3 and HTML5 which give websites a more fluid and sleek appearance. Additionally, update your content on a regular basis so that it remains relevant to readers. And finally, optimize your website for SEO in order to rank higher in SERPs pages!
Attorney Website Content
Law firm website design is important for a number of reasons. One of which is that legal websites need to be optimized for search engine ranking in order to attract more leads. In order for a website to rank high in search engine results, it needs to include specific keywords and be placed in the right spots on the web.
Creating an engaging user experience with updated design, graphics, and copy is also important in promoting legal services online. SEO is not a one-time event – it should be ongoing throughout the website's development process!
So, whether you're just starting out or you're looking to refresh your website design, make sure to include SEO in your plans. It's an important part of marketing your law firm online, and it will help you achieve the success you desire!
Branding for Law Firm Websites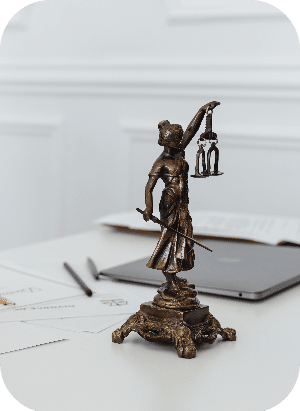 A law firm's website is an important part of its branding strategy. It's the first place people go to learn more about the business, so it's essential to make a good first impression.
In order to create a strong brand identity, your website should be visually appealing and easy to navigate. Use professional photos and graphics to showcase your firm's values and mission statement.
Make sure all the content on your website is well written and keyword rich so that you can rank high in search engine results pages. Additionally, use social media to market your law firm and reach a wider audience.
By following these simple tips, you can create great law firm websites that will reflect positively on your brand and help you attract new clients.
Frequently Asked Questions
How much does it cost to design a lawyer website?
Like with many things in the digital marketing and SEO world, it depends. A professional website for a boutique corporate law firm might cost $50,000 or more, plus consistent management and updating.
But if you're a small family law practice that needs a website mostly just to stay relevant in today's digital world, you might only spend a couple hundred dollars to get your own website.
The best way to get an estimate is to reach out and let us know your legal web design requirements. We can give you a free quote, answer any questions; and even if you decide not to work with us, we can offer support through your journey, free of charge.
What are some of the most important factors to consider when choosing the best website designer for law firms?
When it comes to law firm websites, one of the most important factors to consider is SEO. So knowing that the company you chose understands SEO is a big part of that. One trick is to do a search for "web designers" or "web design company" in the city they're located in.
Take out any of the national results, and see if your chosen company has any visibility. Sure, they might be targeting different keywords, and you can ask them, but if they don't rank their own site, they won't be able to rank yours. Law firms is just as competitive, if not more, than web design.
How can I find a reliable designer for my law firm's website?
When hiring a law firm website designer, the most important thing to consider is getting references. Once you've found a design firm you're interested in, ask them about their experience designing law firm websites.
Additionally, make sure that the designer you are considering has an understanding of SEO and how it can benefit your business. You should also ask the designer what kind of content marketing strategy they will be using for your website.
What should I do if I encounter any problems during the design process?
Reach out and ask questions, search for your problems on Google, contact an agency like ours just to ask questions, most are willing to help for free for some good networking or review opportunities.
How long does it usually take for a website design to be completed?
Website design can take anywhere from a few weeks to several months, depending on the complexity of the project. However, if you're looking for a website design that's ready to go as soon as possible, then you may want to consider hiring a web designer who has a quick turnaround time.
Although not all website design projects are created equal, most web designers can complete a website design project within a few weeks to several months. Once your website design is complete, it's important to make sure that it's coded and optimized for search engines. This will ensure that you rank high in organic search results.
Which types of legal documents should I have my web developer create as part of my project?
When having your web developer create a website for your law firm, it's important to make sure to include important legal documents like: Articles of Organization, Bylaws, Resolution of Conflicts (ROC), and Charters.
This will let readers know that you are serious about providing quality legal services. Additionally, have your developer create pages for contact information (legal counsel/partnerships), services offered by the law firm (lawyer referral service/employment law), blog/media page, and social media links.
What design features should be included on a website designed specifically for use by attorneys?
A website designed specifically for use by attorneys should have features like an attorney directory, case studies, news stories and blog posts about legal issues.
Additionally, the website should be easy to navigate, with search capabilities that allow attorneys to find what they're looking for in no time.
The website should also include design features like keyword rich titles and descriptions so your keywords are easily visible when potential clients browse your page.
Do lawyer websites need to be updated regularly?
Yes, websites that are used by attorneys must be regularly updated to reflect recent changes in law and regulations.
This means that you need to make sure that your website is up-to-date with the latest changes in search engine algorithms and design principles.
Your website should also include a Google My Business page with all the relevant information about your business – name, address, contact number etc. This will help you improve your online presence and increase web traffic.
What are some common mistakes made by law firms when it comes to their websites?
Some common mistakes made by law firms when it comes to website design include going with template designs or CMSs that don't allow for SEO. This means that the websites look good but they may not be ranking well on Google and other search engines.
Another common mistake made is hiring a designer who doesn't understand SEO or isn't familiar with online marketing concepts. For a successful website design, you need to balance aesthetics with functionality while incorporating keywords into your titles, meta descriptions, and content.
How can I make sure that my new website looks professional and modern?
There are many factors to take into account when designing and creating lawyer websites, one of which is SEO. Many people think that SEO is only important for websites that sell products or services online. However, SEO is actually very important for any website.
By taking the time to do SEO, you can help your website look modern and professional, while boosting traffic and increasing conversions. Here are some tips to get started with SEO: – Title tags, meta descriptions, H1 headers and more all play an important role in SEO.
Make sure you design your law firm website correctly to account for these factors.
Use keywords throughout your website content to help it rank higher in search engine results.
Always keep your website updated and make sure you're using the latest search engine optimization techniques.
Don't be afraid to ask around for advice on how to improve your website's SEO – there are many skilled professionals out there who can help!
Let Noved Solutions Help!
Law firm web design is an important process for two reasons: first, attorney websites are one of the first places potential clients will search for information about your business; and second, website design can help your law firm stand out from the crowd.
We hope this blog post has helped you understand the importance of SEO in attorney website design. If you have any questions or comments, please feel free to leave them below and we'll get back to you.
So whether you need a website designed, or SEO services for an existing site, let us know! We offer a wide range of digital marketing services. We'll work with you to give you everything you need to make your law firm even more successful!