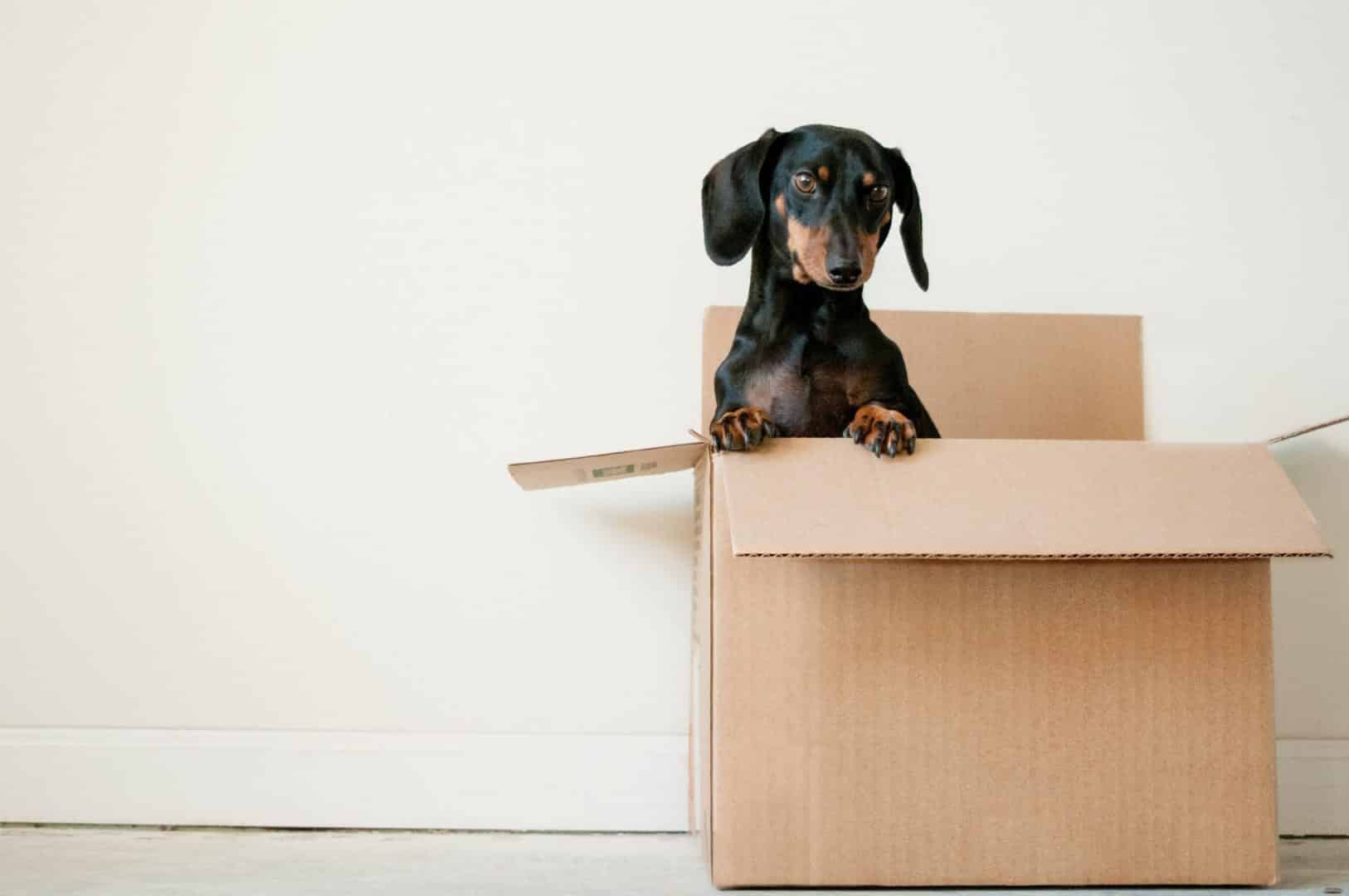 The internet is the best thing that has ever happened to moving companies. More and more people are using the internet to research movers and moving companies. With a few keystrokes they can find out about a moving company's services, pricing, location and so on. This means that moving companies need to work harder than ever to get people to visit their website and contact them, and SEO for moving companies can get you there!
Why Do I Need Local SEO for Movers?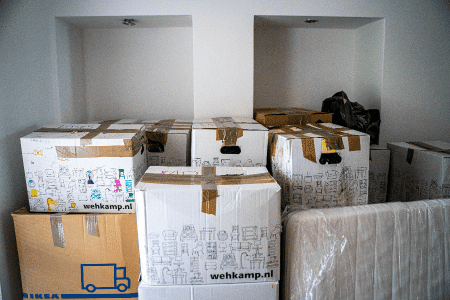 An online presence can provide an edge for any business. Moving companies need to understand what an effective web presence is and how to achieve it. It can provide many benefits including improved visibility and better search results, which in turn can lead to increased traffic and more customers.
A moving company should ensure that its website is user friendly and mobile responsive. People nowadays are using mobile phones to access the Internet. A responsive design makes the website appear correctly on all screen sizes and platforms. It provides a positive experience for users.
Online Directories and the Google My Business Page
A website is only the first step with local SEO for moving and packing companies. You'll also want your Google Business Page (Google My Business, as it used to be called) claimed, filled out completely, and optimized. What do I mean by optimized? Well Google basically tells you exactly what they want when you fill out the business information, fill out as much as you can. Be as detailed as you can, with as many pictures, services, products, and especially reviews.
Local businesses online greatly underestimate the power of the Google Business Page. If you want that web traffic from people looking for movers right this second, that's where they'll find YOU. Think of it as your second website!
Why SEO?
When you're looking to hire an SEO company to help with your SEO for movers, look no further than us. We know what it takes to get customers searching for your moving company online. We can help you build your mover SEO strategy to keep your website at the top of search engine results.
Can I Do Search Engine Optimization for Movers Myself?
While it can take a lot of time to learn all of the ins and outs of SEO, there is plenty you can do on your own to help give your moving company a nice boost online:
– Make sure your moving company's name and address is set up correctly in the back end of the system.
Include keywords in the descriptions and titles of each individual page in your moving company's site.
When possible, make your video content specific to all of the moving company keywords that you're targeting.
Link each page to external pages on your website.
Use links from other websites to link to your pages.
Submit your pages to social media sites like Facebook and Twitter.
Keep your pages up to date with the latest news.
Getting Started
So you chose to do it yourself, huh? Let's get started then!
Starting Your Local SEO Campaign
You should create content for each of your service areas. Use keywords specific to that area, like "moving services in Albuquerque", or what ever area you serve.
Use local keywords such as "moving companies near Albuquerque" or "movers in New Mexico".
Include a local address on your website. This can be an office address for example: 123 Main Street Suite 1, Albuquerque, NM. This will help Google know that this is a local business offering moving services in the area and will boost your search rankings accordingly!
If you have any other offices around the country or world with similar names then include them too so Google knows which one you're talking about when referring to an office name throughout your site's content (for example "HireAHelper" could mean any number of things but if they've got multiple locations across America then it makes sense.)
YOUR MOVING AND PACKING COMPANY

ISN'T RANKING ON GOOGLE!
If clients can't find you when they're searching for your specific service, you might as well not exist to them!
These aren't low quality leads either, these are people dealing with specific issues that YOUR company specializes in solving.
They're looking, begging, for someone to help them.
Don't you want them to see your business first?
Local SEO and Your Moving Company
Local SEO is the process of optimizing your website for search engines in order to rank higher in local search results. Getting more clients through local SEO for movers can continue on, long after the work is finished.
As a moving company owner or operator, there are certain things you can do to improve the performance of your business' website on search engines like Google so that it ranks higher in local searches, bringing more visitors and clients into your door!
Here are some tips that will help you optimize your site for mobile devices as well as increase visibility by having other sites link back to yours (on-site link building).
Moving Industry Keywords
To get started, it's important to understand how people search for moving services. You can use a free of paid keyword research tool to do this, or even use Google itself. You can set up a free Google Adwords Account (Google Ads now) and use the Keyword Planning Tool to get started. This is aimed at people running paid ads, but the keywords are just as valuable for organic search
You can also just use the "people also ask" section at the bottom search result pages, and Google's autofill feature. This should get you started with the right keywords for your local SEO strategy.
Long tail keywords are big here, especially for newer movers without much of a web presence yet. Long tail keywords are terms that are usually 3 or more words. They're less popular in terms of search volume, but these can be buying intent keywords (they're looking for movers NOW!) and they can be really easy to compete with
Here are some examples to get you started:
Moving truck rental in Albuquerque
Large storage unit rentals
Affordable packing services
Moving and packing companies cost in New Mexico
Optimize Your Website for Local Searches
Local SEO for moving companies should be a main focus of your digital marketing strategy. This type of search engine optimization focuses on attracting local customers and is an important way to expand a business's reach. While having the physical address on your website will help with local searches, it isn't enough.
Local SEO marketing for moving companies is about creating content that is relevant and helpful for your local customers. Think about what questions they might have about moving services in their area or what would make them choose your company over another one? And once you have that information, create content around it!
The key to any type of successful search engine optimized content is to keep things simple and not get too technical with the language used on your site or other marketing materials.
You need to make sure they are optimized for mobile as well so people can easily find what they need when searching online on their phones while out shopping in person at various businesses around town. Speaking of that…
A Mobile-Friendly Website for Your Moving Business
A mobile-friendly website design is essential for your moving and packing business, and it can help improve your search ranking. Let's talk about why it's so important.
Your moving company SEO will be able to reach more customers with a mobile-friendly website that has responsive design. Mobile device users are increasing, demanding easy access to information and flexibility when they want it; they want to be able to view websites on their phones without having trouble navigating around the site or dealing with a cluttered interface. This gives you an advantage over competitors who don't have such a feature!
You can make sure that you're staying relevant in today's digital world by using responsive web design techniques in your own website redesigning efforts: it will make all the difference for your search ranking!
On-Page Search Engine Optimization for Moving Companies
To optimize your content for Google, it's important to optimize your page titles, meta descriptions and H1s.
Title Tags: The title tag is the text that appears in the top bar of a browser window when you open a new tab. It's also what Google shows when you search for certain keywords in their search engine results pages (SERPs). When people see those SERPs, they're looking to do something specific—whether it's buying a product or service, comparing prices and features on different products/services or learning more about a topic. Having optimized title tags will help you stand out from other businesses who might be trying to achieve the same goals as yours.
Meta Descriptions: Your meta description is essentially an advertisement for your business website. It should include keywords related to your industry so that potential customers can find you when they search online using keywords related to what they're looking for (e.g., "movers in Albuquerque"). A good rule of thumb is not only having one but having two or three meta descriptions ready so that if one doesn't work well enough then there are others waiting in the wings just in case!
In addition to optimizing content with H1s and URLs (which we'll get into later), another way companies can increase their visibility online is through internal linking strategies such as creating relevant content on their blog(s), which may include articles related specifically about moving companies themselves – such as how much does it cost? What services do they offer? How long does each process take etcetera..
Create a Niche Content Marketing Strategy
Content marketing is a great way to attract new customers. You can use content marketing to communicate with your audience on a personal level, and it can help you establish an industry presence. Developing an effective content marketing strategy requires time, effort and resources, but the results are well worth it!
Here are some tips for creating a niche content marketing strategy:
Create relevant content that is interesting to your target audience. Make sure that the content you create is relevant to your company's services or products and that it will be useful for potential customers who may be looking for information about them online. For example, if your business specializes in moving furniture across town on Saturday nights (like ours does), then one of our blog posts might discuss how we move couches/tables/etc… on Saturday nights so that people can find out more information about what types of items we move most often—and maybe even decide that they want us to come over and help them out!
Use multiple types of media formats such as blogs posts with images or videos, infographics (infographics are visual representations of data), listicles (long lists) etc… These different formats can all appeal differently depending on who's reading them so make sure you have options available when creating new pieces!
Blog About Moving and Storage FAQs
If you're a moving company, chances are that many of your customers have questions about the logistics of moving. As such, you can use your blog to address these common questions and provide answers from an expert perspective.
Here are some examples:
"How much does it cost to rent a truck?"
"What should I bring with me when I move?"
"How do I plan my move?"
By answering these types of questions in an informative way on your blog, you can give potential customers the information they need before making a decision about which mover they want to hire. It also helps build trust between yourself and potential clients by showing them what type of service or product you have available for them.
Off-Page SEO for Movers
Link building is the process of obtaining links from other websites to your website. Links from high-quality websites are more valuable than low-quality ones because they help you rank higher in search results, which means more people will see your business and potentially hire you.
Most people think that links are all the same, but this isn't true at all. Links have different value depending on where they come from, why they were created and how much traffic they generate (amongst other things). In order to effectively build your link profile as a moving company, it's important that you understand these differences so that you can focus on getting the most out of them!
SEO Strategy Sets You Up for the Long Term
For most businesses, SEO is not something that you can do overnight or even in a month or two. It's more of a long-term strategy than anything else. If done right, however, this type of work can help you grow your company by increasing leads and sales over time.
SEO works well for almost any business because it targets people who are already searching for what you offer—people who have already shown some interest in what your business has to offer!
Get Moving on the Search Engines!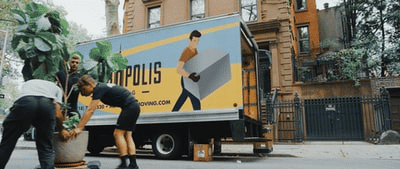 I'll be honest with you: SEO for movers isn't a magic pill. In fact, it is one of those subjects that, while it makes sense, you can't really explain how or why. You just have to "know" what it is and how it works.
But that being said, search engine optimization for movers has become one of the top ways for businesses to get in front of their customers (especially when you're starting out). So knowing this stuff can save you a lot of time and money.
Albuquerque Moving Company SEO Agency
If you want to take advantage of SEO for removal companies, like many other local movers, we can help you get started! We're an Albuquerque local SEO agency, but work with local businesses all over the country. We're a moving company SEO agency that can get your rankings….moving…ugh, sorry.
If you need custom SEO for moving companies campaigns or packages to boost your website traffic and acquire more local customers through Google search, fill out our form and we'd love to help you get started! We have budget moving company local SEO services to help even the smallest businesses get a jump on the competition.