SEO For HVAC Contractors
The HVAC industry is in a period of transformation. Gone are the days when you could rely exclusively on referrals, word-of-mouth, and brand recognition to operate a profitable HVAC business.
These days, you have to do things differently if you want your customers to find you online and decide that your business is the one for them.
HVAC companies have the same SEO challenges as any other service-based business, from moving companies to medical practices. The goal of SEO for HVAC companies is to rank in the top 10 search results on Google, but it's not always easy to do this. How can you make sure your HVAC business is ranking well online? Here are a few tips!
What the SEO Basics for HVAC Companies?
Let's start with the basics. SEO stands for "search engine optimization," and it refers to how well your website shows up on Google and other search engines like Bing and Yahoo!
SEO is not a secret. It's not a magic trick. It doesn't require sleight of hand or even an understanding of what SEO is at all—anyone can do it!
In fact, if you're reading this article right now, you've already taken a huge step in optimizing your website for search engines: by reading this guide about SEO basics for HVAC companies.
SEO (search engine optimization) is one of the most powerful methods for getting new leads for any business—and it's one of the best ways that HVAC companies can optimize their website for search engines so that they rank higher than their competitors and get more traffic from organic search results like Google or Bing.
If you're an HVAC contractor and want more customers from search engines like Google (like most businesses do), then read on!
Importance of SEO for HVAC Contractors
In today's digital world, if you want to be found by local customers, you have to make sure your website is optimized for search engines. You want to show up at the top of those search engine results pages so people see you before a competitor.
That way potential buyers can find the information they need on their own and then contact you directly if they are interested in booking a service or buying a product from your company.
If SEO isn't important for HVAC companies, then why does Google dedicate so much time and effort into improving their algorithm?
They know that if their search results aren't relevant, people will go somewhere else where they will find what they are looking for (which means less organic traffic!). And that means fewer sales or leads for businesses like yours!
Search Engine Optimization – Compete or Die
While there are great opportunities for your local HVAC business to show up at the top of Google's search results if you optimize your HVAC website properly, competition is fierce in many metro areas.
The same search terms that bring prospects to your site may also bring them to other businesses with highly optimized websites who are also running paid advertising campaigns on Google.
It's no secret that if you want to stand out from the crowd and get noticed on Google, you need a strong HVAC SEO strategy in place.
Top SEO Strategies for HVAC Contractors
Luckily, HVAC SEO best practices aren't too different from SEO best practices in other industries. The core idea behind online marketing is that it's all about providing value to your customers.
This means creating content that delivers on the promises you're making on your website and social media channels, and ultimately building trust with potential clients by sharing helpful information and showing off your expertise.
SEO isn't just for tech companies, niche websites, or ecommerce stores. HVAC companies can use the same methods as any other company to optimize a website for search engines.
What do you need to do in order to effectively boost your HVAC SEO and online visibility? The first step is making sure you have good content that answers customer questions and provides helpful information about air conditioners, furnaces and heat pumps.
Make sure your homepage has a clear call-to-action (CTA). This could include links that tell visitors about different products and services you offer, such as financing options for purchasing an air conditioner or furnace replacement parts.
Top HVAC Keywords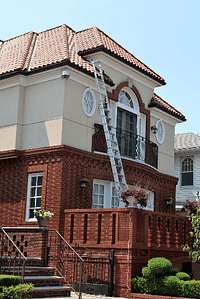 Keyword research is always need for SEO campaigns. You need to know what potential customers are searching for when they're looking for HVAC services. Broad HVAC SEO keywords are pretty simple really.
Think about what you'd type into Google if your heater or air conditioner was broken. "Heater repair Albuquerque" for example; the city isn't even necessary when you've optimized your website and online directories properly, more on that when we get to local SEO strategies. Your local keywords will start to seem obvious after some research.
Once you find a good sized list of relevant keywords, that's when you can start grouping them together to start forming your content plan, or on page optimizations if the content already exists on your HVAC website.
The beginnings of your very first HVAC SEO campaign are forming!
Local SEO for HVAC Contractors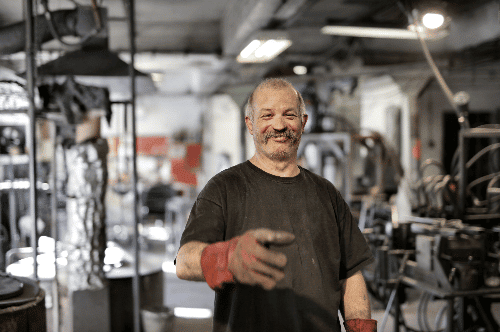 Local SEO strategies are a necessity for any local business, and HVAC service providers are no different.
HVAC contractor local SEO focuses on your website, like any other SEO strategy, but it also takes online directories into account as well. Sites like your Google My Business page, Yelp, and any other HVAC contractor directory you can find.
Google Business Profile Optimization
Local businesses should always make sure that their information is exactly the same across the web. At the very least, you need to make sure your business name, address, and phone number are exactly the same on every directory and mention online.
This starts at their Google My Business page, or Google Business Page as it's been recently renamed.
This is the "baseline" to Google, and how they display you on their search engine. Filling out everything possible on your profile is smart, but also using the post feature, adding photos, and accumulating and responding to reviews all build engagement, which Google loves.
Local Listings and HVAC Niche Citations
A citation is basically anywhere on the web that mentions your business by name and displays at least the address and phone number.
Think of it as a backlink, without a backlink, just the information. Most local SEO for HVAC services focus on directories that list local services to build these citations. Yelp, Foursquare, and Brown Book are all popular examples.
But the absolute best kind of citations you can build are niche and location relevant directories. There are plenty of HVAC directories out there, and in bigger cities, there are even HVAC directories for the city itself. We do this quite often when implementing our Albuquerque local SEO campaigns
Those are the best of the best and should be prioritized. You can used a free citation checker, like the one at Bright Local, to check your status and see where to build new citations.
Localized Content
Having content on your site that focuses on the area where your business operates is a big signal to Google that you know the area.
If there's some kind of HVAC event or a new parts store opening up in town, write about it! It may not seem like something that will directly attract leads, but it makes Google happy; and when Google is happy, they send the leads straight to you.
Like other HVAC SEO strategies, local SEO can have a huge impact on your lead acquisition when you're consistent with your efforts. Google loves consistency and engagement, whether it's on your own website, or Google's local business listings.
Content Marketing for an HVAC Company
Content marketing is an important part of any SEO strategy. This is not only true for HVAC companies, but for everyone.
Content marketing helps you rank in search engines, get more website traffic, and get more leads—and with all of these benefits comes the added bonus of building trust with your customers.
HVAC content marketing is not only effective, but also a great way to improve your visibility in local search.
Offsite HVAC SEO services will help you to get found in local listings. If your HVAC SEO strategy doesn't include a content plan, you're going to miss a lot of customers.
How content marketing and SEO Basics for HVAC Companies are Related
SEO for HVAC contractors is all about creating content, attracting audiences, nurturing leads, and converting customers. The more quality content you have on your web pages, the more of an authority Google will see your HVAC company as.
It's about building a relationship with a target audience and helping them solve their problems.
It's about developing a message that is simple, relevant, and compelling. It's about developing a plan that aligns with business objectives.
It's about nurturing leads, and keeping them engaged with content that keeps them interested in what you have to say.
It's about understanding that social media has evolved to become an integral part of marketing for every company, and you can no longer ignore it.
The importance of user experience
Make sure your HVAC company website is mobile-friendly. Mobile traffic has overtaken desktop as the most popular way to access the internet, with more than 50 percent of all website visits coming from mobile devices. If you don't have a mobile-friendly site, customers may not be able to find it and that can mean losing out on potential business.
Ensure your website has a secure connection. To rank higher in search results and improve user experience, HTTPS is becoming an important part of any SEO strategy for HVAC companies (and many other industries). It means that when users click on your site, they know it's safe to enter their personal information into forms or make purchases from you because their data won't be sniffed by third parties like hackers or malware distributors who could use this information for nefarious purposes such as identity theft or credit card fraud.
Offsite SEO for HVAC Contractors
SEO for HVAC contractors isn't just about fixing up your own site, there are actually a lot of SEO strategies that take place offsite. Search engines scour the entire web, they know when and where you're mentioned.
If you're mentioned often, and by authoritative websites, they'll know that you are a legitimate HVAC company who knows their industry.
Here are just a few off site SEO strategies for HVAC contractors:
Social media posts
Blogging and guest posting
Offsite backlinks from other websites, especially for your HVAC company's services and products.
Local SEO business directories
And don't forget to add your site and HVAC services to other search engines with webmaster tools, like Bing!
Everything you need to know about link building for HVAC Companies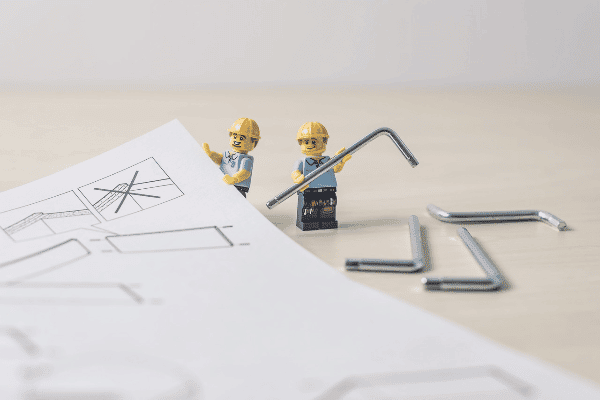 If you look at search engine results pages after searching for a popular keyword, you'll notice a trend almost every time if you know where to look; the top ranking pages all have a ton of backlinks pointing to them. How do they get these?
Well there are a few different ways to build links for HVAC SEO marketing.
Organic Link Building
One is the obvious, they get links because their page ranks at the top. So whenever people discuss the topic and want to build outbound links, the page is right there for them. Easy.
Which also puts everyone else at a disadvantage. They're getting more links because they already have links and good SEO.
Backlink Outreach
Outreach is probably the best tactic, after organic link building at least. You reach out to websites in your niche and ask for a link.
That's the short version, obviously if you have nothing to offer, they're not going to help out of the kindness of their hearts. And no, I don't mean pay them, that's actually against Google's policy and can get your website in big trouble (by losing your search engine rankings, not legal trouble).
You give them a piece of content to either post on their site in exchange for a link (guest post), or you have a piece of content on your site that's so great, that their readers just NEED to know about it by linking to it.
The Links That Shall Not Be Named!
This is a big topic that isn't really relevant these days because Google is smarter than it used to be. But "Black Hat" link building involves getting links in sketchy ways. Buying them, making a network of your own sites just to build links, or spamming the web with links in comments, forums, or directories.
None of these are good for a long term plan with a official company website. Search engines will eventually catch on and you'll lose all of your precious Google rankings overnight.
We don't suggest it, or offer it, but if you're curious about it, you can check out our Black Hat SEO post for more information.
Can I Do My Own HVAC SEO?
SEO services can be expensive, and can be difficult for a smaller HVAC company to invest in. The great thing about SEO is you can get the basic knowledge and do quite a bit all on your own.
If you dedicate a few hours a week to SEO campaigns, you'll be doing more than a lot of competitors in your area.
Common Mistakes in HVAC Marketing Cause People to Lose Clients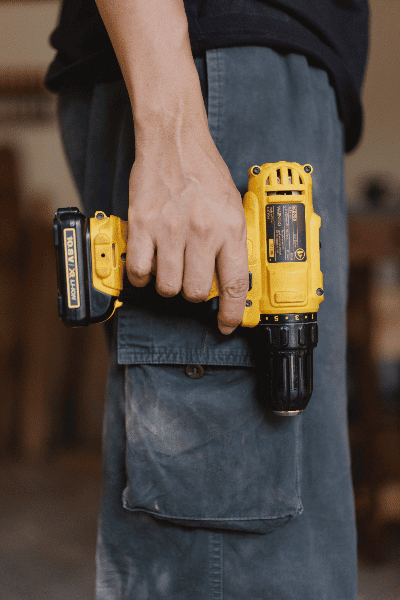 Relying on referrals is a popular downfall for many HVAC companies. It's inconsistent and can dry up with no given reason. Relying on repeat customers is a similar risk. You may have a large network of customers who love your service, but that doesn't mean they'll need your help consistently.
Running ads with no prior knowledge can also hurt more than it helps. You end up wasting money getting clicks from people who have no real interest in your services.
Buying backlinks is another common one we see quite often. You may think you're doing great at first because of it, then your traffic plummets and you don't know why. We've run many backlink audits to find thousands of toxic backlinks pointing to client sites. Cleaning them up is possible, but it's better to not have them in the first place.
How to find the Best HVAC SEO Company in Your Area?
When you are looking for a HVAC SEO company, you want to make sure that they are a good fit for you and your company. You want to make sure that they are well-versed in SEO and HVAC, and you want to make sure that they can help you get on the first page of Google so you can get that extra organic website traffic.
What should I look for in an HVAC SEO Company?
When you're looking for a HVAC SEO company, there are a few things to keep in mind. You probably have a long list of questions that you're asking yourself. What should you look for in an SEO company? What questions should you ask them to ensure they understand the needs of HVAC contractors?
There are many things that you should consider when looking for a company to manage your SEO campaign, including:
Their communication style
Do they respond when you ask a question? Are their SEO services explained? Do they explain their answers in a way that makes sense to you?
They could be the most knowledgeable agency in SEO for HVAC contractors, but if they don't communicate with you, your needs will be ignored.
Their HVAC SEO Services experience
Do they know what they're talking about with SEO? A quick fact check can let you know if their content is correct or not. Do they rank for important terms on their own site? Do they have a website that looks professional?
Experience with another HVAC Company's SEO
You can usually ask this outright, or look for a portfolio section on their website. While HVAC can have similar SEO strategies as other service based businesses, direct experience with HVAC SEO is a huge plus.
They're Local to Your HVAC Company
This isn't required by any means, but an HVAC SEO company that resides in the same area as you has an edge over local SEO strategies. They know the area, they can add localization to your web pages much easier, and they're also easier to work with when you can meet and plan your SEO campaign in person.
HVAC Contractors Use SEO to Increase Website Traffic, Calls, Leads & Sales
We hope this article has helped you to understand why SEO is important for your HVAC services and company. It's not just about getting free clicks from Google; the real benefit of HVAC SEO marketing is driving qualified leads who are ready to buy from you—leads that would otherwise be unavailable if they didn't know you exist.
This is why we recommend using an agency with experience in helping local businesses like yours attract more customers through search engine optimization. Contact us today to learn more about how our HVAC SEO services can help grow your business! We're always here to answer questions, even if you aren't ready for a custom SEO plan quite yet.