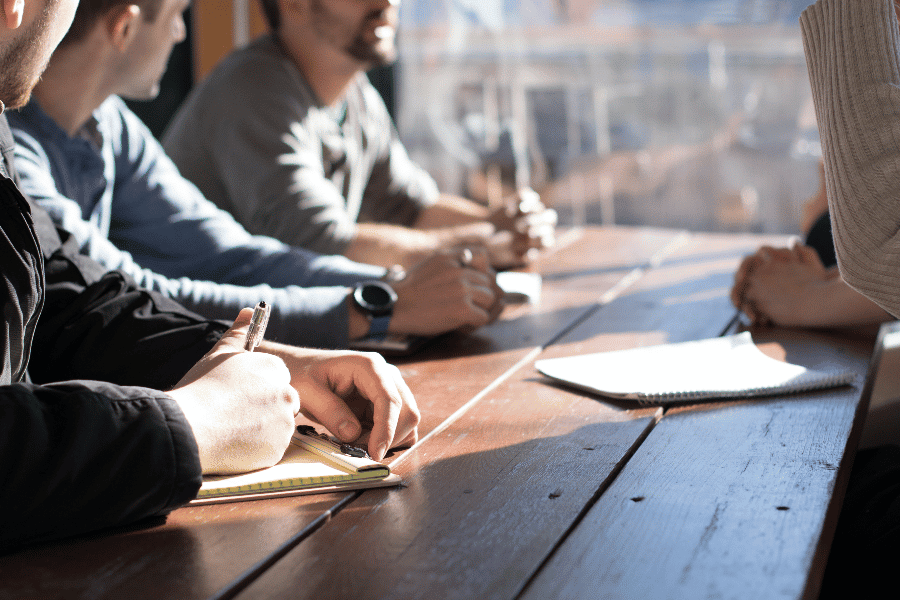 Personal Injury Lawyer Search Engine Optimization
You may be thinking that you don't have time or money to spend on digital marketing for your company, you're running a personal injury (PI) law firm practice after all! I've heard it a hundred times.
But, it turns out that getting started with SEO for personal injury law firms can be pretty simple. And once you start seeing results, they will motivate you to keep going and make your practice even more successful than ever before.
Don't worry! This isn't going to be one of those articles where we tell you all about Google algorithm changes and the latest trends in search engine optimization. We're going to give you tips on how personal injury law firms can take charge of their own website and it's search engine optimization.
We are going to focus on what works for a PI attorney SEO campaign without being too technical, so even if this is your first time hearing about it – we got your back!
Do You Need Personal Injury Lawyer SEO Services?
Most personal injury law firms are solo practices and small businesses. This means that they don't have a lot of time or money to pour into a personal injury SEO campaign, which is understandable.
However, SEO is not an easy process and requires some time, patience, and money. It's also a long-term strategy—it won't deliver quick results and it's not something that will generate personal injury leads online overnight.
It's important to understand that search engine optimization services aren't just for large companies with deep pockets like Google or Facebook; it's beneficial for every industry, especially a personal injury law firm!
But, what is SEO?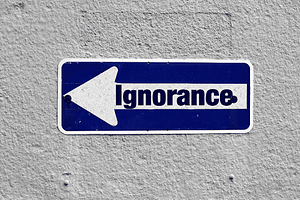 SEO is a way to get your website to appear higher in search results. This can make it easier for people to find what they're looking for right after they've been injured or had an accident, which can lead them to contact you directly.
But this marketing strategy isn't just about keywords — it's about attracting more people to your firm with engaging content that just happens to focus on your niche, a personal injury law firm.
SEO is about making your website easy for a potential client to find, and to navigate and understand, so that they will want to stay on it longer than a few seconds before moving on elsewhere.
By following some simple guidelines and using a few key tools, you can make sure that your law firm shows up when clients are searching for legal help or information about an accident or injury.
SEO is a topic that's been widely covered, but if you're unfamiliar with it, here's the gist: SEO is the process of improving your website's performance in organic search results.
It helps you rank higher on search engines.
It gets more traffic to your website.
And ultimately it helps you convert visitors into clients!
Why Does SEO for a Personal Injury Law Firm Matter?
Personal injury attorneys have a unique opportunity when it comes to marketing their services. Due to the nature of personal injury law firms, most cases are won or lost based on the strength of the attorney's referral network. However, with a well-executed SEO strategy, personal injury lawyers can increase their web presence and bring in more leads that convert into winning cases.
The benefits of PI attorney search engine optimization services are numerous. By increasing their web presence, personal injury lawyers can attract more leads from searchers. This is because when someone is injured, they will often turn to the internet to research their options.
By having a high-ranking website, personal injury lawyers can ensure that their website will be one of the first results that potential clients see. In addition, personal injury SEO can also help PI lawyers to stand out from their competition.
SEO for personal injury law firms is also a more cost-effective digital marketing tactic than other methods, such as paid advertising. In addition, SEO is a long-term strategy that can bring in leads for many years.
Unlike other online marketing tactics, which may produce short-term results, investing in local SEO can help personal injury lawyers to build a strong online presence that will generate leads for many years to come.
YOUR LAW FIRM

ISN'T RANKING ON GOOGLE!
If clients can't find you when they're searching for your specific service, you might as well not exist to them!
These aren't low quality leads either, these are people dealing with specific issues that YOUR law firm specializes in solving.
They're looking, begging, for someone to help them.
Don't you want them to see your firm first?
Local SEO for Personal Injury Attorneys
If personal injury lawyers aren't visible on Google Maps, especially in those prized top 3 local pack positions, they're missing out. That's because up to 60% of all searches are conducted on search engines locally, according to some estimates.
If local leads can't find your legal services online, they'll go somewhere else. And that means losing business to your competition. To make sure this doesn't happen to you, read on for a step-by-step guide on how to optimize local SEO for law firms:
Optimize your Google My Business Profile
Google My Business (GMB) profiles are critical for local personal injury lawyer SEO strategy. Map marketing works together with your law firm's website to boost leads for you and your team.
These listings are the most important part of personal injury law firms' local presence on Google and give them the opportunity to show up in search results based on their location.
If you don't have a Google listing, you won't be found by people searching for personal injury lawyer services near them. This is one of the most important aspects of local SEO for a personal injury lawyer.
To optimize your GMB profile for maximum personal injury SEO benefit:
Set up a verified business listing with photos of your law firm and all personal injury attorneys on staff, hours and other details about your firm's location in Maps and Search. This will let potential clients know right away that what they're seeing is an actual law firm and not just someone claiming to be one online or using an address that doesn't actually exist (yikes).
Add as much information as possible about yourself so that when people search for "best personal injury lawyer Albuquerque" or other relevant terms, they see your personal injury attorney listing at the top of their local search results—and not someone else's!
Create Local Personal Injury SEO Friendly Content
When it comes to local SEO for law firms, you need relevant content and a content marketing strategy for your location and niche. High quality content is necessary in any local SEO strategy, especially for personal injury attorneys. A comprehensive approach to law firm content marketing will help you reach the top 3 in the local pack on Google. If you don't have any experience in law firm marketing or have never created blog posts before, try using a tool like Buzzsumo and see what kind of topics people in your area are searching for.
Once you have a topic in mind, use local personal injury keywords to really narrow down the content for Google. For example: "personal injury lawyer near me" is not as effective as "car accident lawyer in Albuquerque". Plus, "lawyer near me" sounds strange in written content.
Make sure you pay attention to the search intent from the user. Transactional keywords are phrases that imply the user is "ready to buy", like "how do I file a injury lawsuit?" These competitive keywords are usually harder to rank, but they're very profitable keywords for your content marketing.
An experienced law firm marketing company can help a personal injury lawyer not only find keywords, but find local keywords that aren't too competitive, convert into leads well, and have lasting impact and will stay ranked for the long term.
Keyword research is one of the most important steps to take in personal injury lawyer SEO marketing, especially if you want to stay visible on search engines by hitting the first page. Digital marketing for personal injury is full of important steps, but this truly is your foundation. You need to know how your target audience searches for your services.
The Hub Page, and High Quality, Authority Content
Make you you create practice area pages first off. These are your main entry points for organic traffic and one of your main focuses in personal injury SEO.
Do you take car accident cases? What about truck accidents? Those should be two separate practice area pages for the best results. If that sounds intimidating, let's start with a hub page system.
The basics of a hub strategy are this; you create one page that covers an entire area or case type, let's say vehicle accidents. Then you cover each type in a section of that page, car, truck, commercial, boat, and whatever else.
Then later on when you put more money and time into SEO (you will, trust me!), you can build new pages for each of those subcategories, and add internal links to them from their section on the vehicle page. Internal link building is important way to maintain easy site navigation.
To see an example, look at our SEO for Law Firms page, that's our "hub" at the time of writing this. We break down the different types of law firms, and as we add content, we add internal links to it from that hub page.
That page now links to this personal injury practice SEO page, because this topic needed much more of an in depth discussion than we could fit onto the original hub page. Next, we could break down this topic into: SEO keyword research for personal injury firms, SEO content for a personal injury lawyer, etc. (which we will, if those have links on them, we did it! Update: see?!)
An effective hub strategy will help you build authoritative content because you'll be breaking down some of these large topics like personal injury law, down into all of it's parts.
That way, a personal injury attorney can get very detailed and explain it better than anyone else online, which will help you rank different keywords than the competition, and be found online much easier.
Also, having Google Search Console and Google Analytics accounts hooked up, correctly, can give you insights into how this content is performing.
Using that data, you can tweak your keyword research strategies and adjust the content whenever you need to (in fact, we just added this sentence in a month after publishing the page!) Make sure the content is able to generate leads.
Many personal injury lawyer SEO companies forget that leads are the main objective in local SEO, not just organic traffic.
Ask for reviews and share reviews on your personal injury lawyer website
One of the most effective ways to improve your local SEO strategy is by encouraging and sharing customer reviews on your personal injury lawyer website. Reviews are essential to all local businesses, but they're especially important to law firms looking to attract clients in their area. This pushes firms to the first page more quickly, and helps solidify your place in the local pack.
To start off with, ask for a review when you close a deal (or the client signs an NDA). If a client has enjoyed working with you, they'll be more than happy to leave positive feedback about their experience. If you help someone through a difficult period of their life, like after a wrongful death case or medical malpractice incident, the reviews they'll leave will usually be the best you can get.
You can also make it easier for clients by putting links on your website that point them directly towards an online review form (like Yelp or Google My Business). By doing this, you won't have as much work ahead of time as other businesses who don't include these links on their site in advance!
Build citations
In the world of law firm marketing, citations are a very important part of your business. This is an off page SEO tactic focused on local listings. With citations, Google knows that you are an active member of the community and has published many articles about you.
Citations and backlinks are both off page SEO activities that are great for telling Google that your law firm is a reputable company—it shows that your personal injury law firm website is credible and the content is trustworthy to visitors.
Citations are important for several reasons. They help people find you, give them an idea of what your firm does and where it's located in the world (to make things easier if they ever need service), show off any awards or successes that may have been achieved by members at their law office over time- all before giving them contact information!
A great citation will also include meta data like keywords so search engines can easily navigate through its content using different criteria set out beforehand; this means more traffic coming directly towards whichever product/service we want targeted – ensuring higher than ever conversion rates for you as a personal injury lawyer!
Citations are More Than Just "Local Backlinks"
In addition to these benefits, citations allow searchers on Google or other search engines like Bing or Yahoo! to find out more information about you without having to visit your website first. Building links and citations has multiple benefits.
But be careful when link building, bad links can actually have a negative impact on your website because of all of the spam out there. Many link building companies out there just built backlinks on sites dedicated to selling links. Google knows, and will punish your site for it.
For example: if someone searches 'personal injury attorney SEO in Albuquerque' and selects 'Noved Solutions', they will see both Yelp listing(s) along with other sites such as Foursquare (or similar review sites). These help keep our agency in the local pack for some lucrative keywords.
Hopefully when potential, or even existing clients, search legal directories, your own practice is the one that shows up!
Technical SEO – Fix your website errors
Now that you know what to do and where to go, it's time to get down to business. Technical SEO has a lot to do with how well your personal injury firm's website was designed. A user friendly site will bring in potential clients way more consistently than a site with difficult navigation, or slow load times. Technical issues behind the scenes can ruin personal injury firms and their rankings, even when everything else looks perfect. Here are some steps to get started with technical SEO:
Fix 404 errors. These are

pages on your personal injury website that have a broken link or take visitors somewhere they weren't expecting to go.

Fix broken images. If any of your images aren't loading properly, or they're bigger than they need to be, fixing these will improve the user experience and page speed and overall site speed.
Fix CSS and HTML errors so that everything looks great and loads quickly—this process requires quite a bit of technical expertise or an in house team of developers! It's best to have a developer take a look.
On Page SEO – Meta Tags and Structure
On page SEO consists of making sure you have proper titles, meta descriptions, headings, and content in general in regards to your keyword focus and keyword placement.
Your page title is one of the most important parts of on page SEO for personal injury firms. This tells Google right away what your page is about. But making sure your headings and content matches up with the page title is just as important.
Your meta description is basically an ad for your page. Keywords aren't as important here, but they're good to include. It's more about attracting the searchers' attention, because the meta description is what's shown in the search results, along with the page title.
Doing PI Attorney Search Engine Optimization Yourself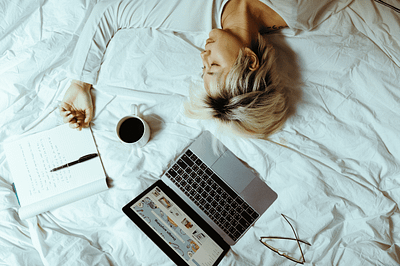 You can do PI attorney SEO yourself, it just takes a lot of time and some expertise.
If you're looking for a long-term, high-value solution and don't mind having someone else help, there are plenty of injury lawyer SEO specialists out there with experience.
If you want to train someone on your team to do it, even one of your personal injury lawyers, they should be able to learn the basics in a few weeks. You'll want them to have the right skills: good grammar, knowledge of keywords (or at least how to find them), an understanding of how Google works (how often it updates its algorithm), and so forth.
If hiring is not an option for you—if you lack budget and/or manpower—outsource! There are many agencies out there who specialize in local SEO for personal injury firms (this may surprise you, but WE do that!) that will help get your website found by potential clients in your target audience.
They shouldn't require much input from yourself other than giving directions about what kind of services and products you offer as well as other relevant information like contact info and case studies/testimonials from happy clients. Then they'll start generating leads who will be a perfect fit for your injury firm (IF they know what they're doing).
Why Would I Spend Time on a Personal Injury Lawyer SEO Campaign?
You need to be ranking higher on local search engines than your competitors. If you are not, chances are they are getting more business than you. That's because when injury victims searches for something related to personal injury law, they see your competitor's name as the first result.
If you want to grow your business and take advantage of the opportunities that exist in today's digital world then you need to spend time on injury law firm SEO.
Does SEO really matter for personal injury firms?
Local SEO is important to personal injury firms because it helps you get found by your ideal clients. Your ideal clients are people who are interested in your area of expertise, but have not yet sought out your services. If they don't know about you, they will never hire you or come see you at the office.
Local SEO efforts for an injury lawyer are also important because it helps you get found by new injury victims. These are people who already know about your practice and want to learn more about what services you offer and how much they cost (or if they could even afford them). They may even have a high value medical malpractice, or car accident case, and be ready for a consultation or appointment right now!
Your customers are the people who need your services. People who have been injured in traffic accidents or on the job need lawyers to help them recover compensation for medical bills and lost wages. It could be from a car accident, medical malpractice incident, or a workplace injury. Either way, they need to be able to find you when they need you.
It's important to know who these clients are because they determine what kind of material you put on your website: Is it informational? Legal-related? Funny? Serious?
Measuring Personal Injury Law Firm SEO Success
Now that you have a good sense of who your customers are and what they're doing, it's time to look at how well those strategies work.
The two old ways to measure the success of your personal injury lawyer SEO strategy are rank and traffic. Rank is what Google gives us in terms of placement on their search engine results pages (SERPs), while traffic is simply how many visitors come from our SERPs each month.
But, who really cares what your rank and traffic is if it doesn't turn people into leads, and eventually personal injury clients?
Leads are what your personal injury practice should be measuring in the end. If you're getting 100k visitors a month to your site, but only get 10 leads from that, something is clearly wrong.
Once you have your targeting and conversion rates on track, the more relevant keywords you rank for and the more people who visit your personal injury website to read your content, the more personal injury clients you get.
Legal marketing and personal injury SEO is all about leads and cases. If traffic doesn't convert, it's useless, unless there's an educational factor to specific pieces of content.
Law Firm SEO Efforts Can Be Complicated
It can be a time consuming and complicated process, whether you're learning SEO or trying to implement it. The good news is that what you learn will help you with other law firm marketing efforts in the future as well. It's not easy to learn and implement, but if you have done your research and hired professionals who know how to do it right, then it should work out just fine.
It also takes some work from the attorneys themselves. If your law firm's SEO strategy brings in new leads every day, but nobody responds to them, all of that work was for nothing. This is one of the most common mistakes we see.
Need Help? We've Got You Covered!
So, to wrap this up, we want to reiterate that local SEO is an important part of personal injury law firms' digital marketing—if you don't have a website or internet presence at all—you should pursue it.
In addition, we hope our tips for how to optimize your law firm's search rankings have given you some good ideas on how to get started!
As a law firm marketing company, we're always willing to chat and provide advice to people new to SEO!
Remember: don't worry too much about the details right now; just start implementing some of these industry best practices today and then keep working at improving them over time until they become second nature.
And maybe you're not ready to hire a marketing agency focused on legal services at this time, but…
If you think you'd benefit from having an experienced personal injury attorney SEO agency, with expertise in ranking law firms, help you get started, feel free to reach out to us. We offer affordable SEO for law firms! There's no obligation for a free consultation, you might even get a free report or two out of it!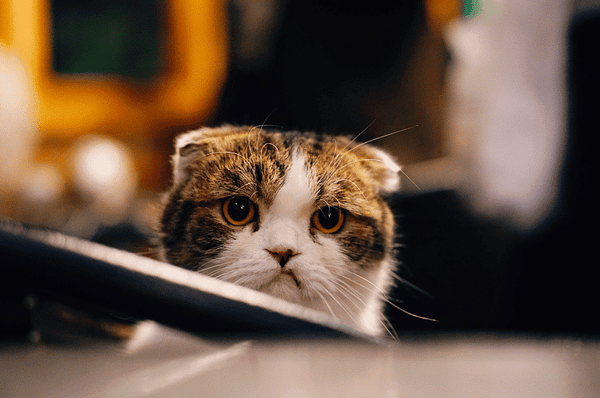 Any Questions?