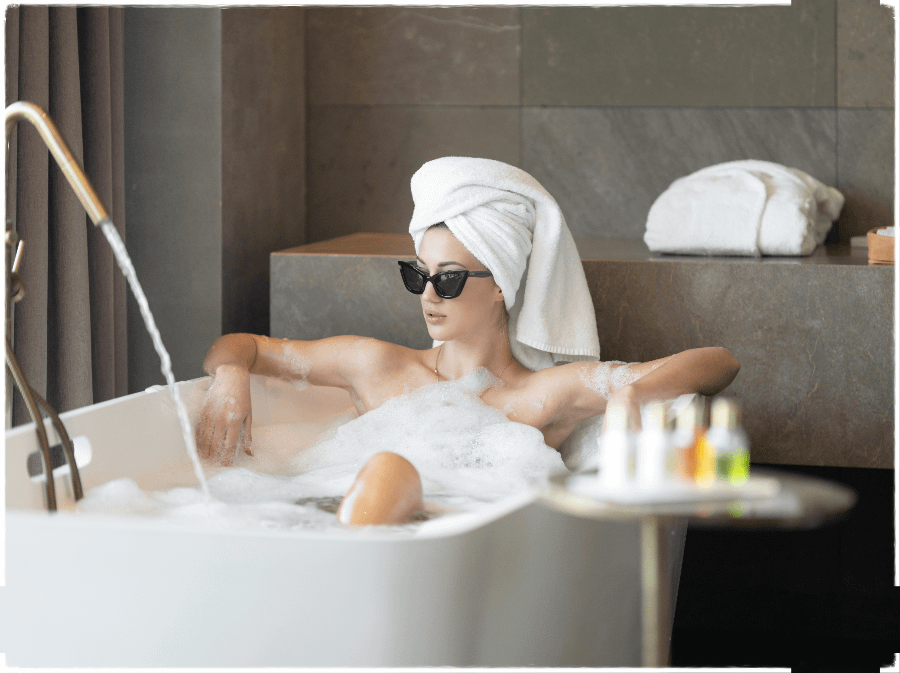 How to Use Social Media Marketing to Grow Your Med Spa Business
Traditional marketing methods are no longer as effective as they once were. In order to reach your target market as a medical spa owner, you need to be where they are spending their time—and these days; that's where med spa digital marketing comes in. Or more specifically, that's where social media saves the day!
Social media marketing for med spas provides a cost-effective way to reach out to potential and existing customers. It's also an excellent platform for building relationships and establishing trust. If you're not already using social media to market your med spa business, now is the time to start!
Why Social Media?
A recent study showed that nearly 60% of people research a business online before they visit in person. That's why it's so important to have an active and engaging social media presence.
In this day and age, potential customers are more likely to find you on Facebook or Instagram than they are through a Google search.
And if you're running a medical spa, social media should be a key component of your marketing strategy. Why? Because people trust recommendations from friends and family more than they trust advertising.
If you can get your current clients to sing your praises on social media, you'll be well on your way to attracting new business.
A med spa is a unique business. You're providing luxury services that help your clients look and feel their best.
So how do you use social media marketing to reach your target market and turn them into loyal, paying customers? Keep reading to find out!
Your Target Audience
A big focus in social media marketing for med spas is understanding who your target audience is and how they behave online.
Who are the people most likely to use your services? Where do they hang out online? What type of content do they engage with?
Once you know who your target market is, you can start creating content that appeals to them.
Pick the Right Platforms
There are many different social media platforms out there, so it's important to choose the ones that will work best for your business.
If you're not sure where to start, take a look at where your competition is active and start from there. It's also a good idea to consider which platforms your target market is using most frequently.
Here are some basic tips:
If you're targeting a younger demographic, focus on platforms like Instagram and Snapchat. These platforms are visually-based, so posts should be creative and eye-catching.
If you're targeting an older demographic, focus on platforms like Facebook and Twitter. These platforms are more text-based, so posts should be informative and concise.
If you target upper class clientele, LinkedIn has some good options to reach them. Just remember, this platform is more professional, selfies in a spa won't do as well probably.
No matter what platform you're using, make sure to post regularly! Consistency is key when it comes to social media marketing.
Once you've narrowed down your options, you can start creating content for those specific platforms
Create Engaging Content
Your social media content should be informative, but it should also be engaging. No one wants to read a long, boring post—so make sure you keep your content interesting and interactive.
Try using infographics, photos, and videos to break up text-heavy posts and add visual interest. You should also use hashtags and post regularly to ensure that your content is seen by as many people as possible.
Don't forget that a content marketing strategy will also help with your medical spa SEO as well!
Encourage Customer Interaction
In addition to creating great content, it's also important to engage with your followers. Like and comment on their posts, answer their questions, and give them sneak peeks of new products or services you'll be offering in the future.
The more engaged you are with your followers, the more likely they are to visit your med spa—and that means more business for you!
Interacting with customers is one of the best ways to build relationships and establish trust—two things that are essential for any successful business.
Make sure you take the time to respond to comments, answer questions, and address concerns in a timely manner.
Use Attractive Visuals.
People are visual creatures, and they're more likely to pay attention to an image than they are to a block of text. So make sure your social media posts are eye-catching and visually appealing.
Post photos and videos that show off your facility, staff, and treatments.
And don't forget to use hashtags! Hashtags makes it easy for potential customers to find you when they're searching for specific topics on Instagram and Twitter.
Offer Discounts and Promotions.
Everybody loves a good deal, so offer discounts and promotions exclusively for your social media followers. You could offer a percentage off certain treatments or services, or you could offer a freebie if someone books an appointment through your social media page.
Just make sure the discount is significant enough to entice people without eating into your profits too much.
Host Giveaways and Contests.
People love free stuff, so host giveaways and contests on your social media pages from time to time. You could give away a free treatment or service, or you could give away products like skincare creams or makeup products.
Make sure the prize is something that would appeal to your target demographic, and make sure the rules of entry are easy to follow. The easier you make it for people to enter, the more likely they are to participate.
Get Started with Med Spa Social Media Marketing!
Social media marketing is a must for any med spa owner who wants to stay relevant in today's digital world.
By choosing the right platform and creating engaging content, you can reach out to potential and existing customers in a cost-effective way.
You should also encourage customer interaction by responding to comments and questions in a timely manner.
Use attractive visuals, offer discounts and promotions, host giveaways and contests, engage with potential customers—do whatever it takes to get noticed online!
With these tips in mind, you can start using social media marketing to grow your med spa digital marketing plan today!
Or if you need some help to get started, we'll find the perfect, affordable social media package for your business!