Law firms need a content marketing strategy just like any other business. The key to a successful strategy is creating helpful, informative content that will engage your target audience.
In this blog post, we will discuss some tips for creating a winning content marketing strategy for your law firm website. We'll also provide some examples of great law firm content. So whether you're just starting out with content or you're looking to improve your current strategy, read on for some helpful tips!
Content Marketing for Law Firm & Lawyer Websites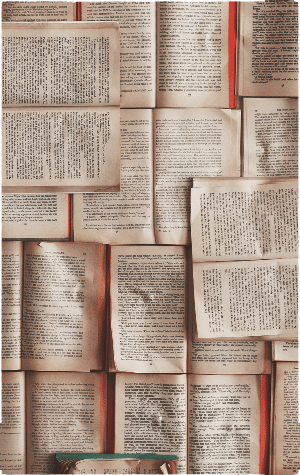 Content creation is one of the most important strategies in marketing for law firm owners. They can be employed in order to increase public awareness of their practice area, potential clients, and firm reputation. So what is content marketing?
Simply put, content marketing is the practice of creating and publishing valuable content on a website or blog in order to attract and retain customers and online followers. The best way to start a law firm website content strategy is by understanding what content your target audience wants and needs.
After that, come up with creative and engaging ideas about how to provide that content in a way that's both useful and interesting for readers. Finally, make sure to always keep search engine optimization (SEO) in mind when writing law firm website content, as this will help you rank higher in search results and increase brand awareness.
Content marketing for law firms requires dedication, consistency, and planning – but once you get started, the results will speak for themselves!
What Is Law Firm Content Marketing?
Lawyers should be familiar with content marketing because it's a critical part of online marketing for law firms. It's the practice of creating and distributing valuable content to attract and engage potential and current clients.
Good law firm content marketing involves creating content in a variety of formats – blog posts, case studies, articles, etc. – and writing it in a clear, concise, and engaging style. Additionally, good design chops are essential – make sure your website looks professional and is easy to navigate. Finally, understand what makes your clients tick and create content that addresses their needs. By doing this, you'll be well on your way to creating a successful content creation plan for your law firm website.
YOUR LAW FIRM

ISN'T RANKING ON GOOGLE!
If clients can't find you when they're searching for your specific service, you might as well not exist to them!
These aren't low quality leads either, these are people dealing with specific issues that YOUR law firm specializes in solving.
They're looking, begging, for someone to help them.
Don't you want them to see your firm first?
How to Create High-Quality Website Content for Law Firms
Creating high-quality law firm website content is important for two reasons: first, it helps clients find you and second, it helps you attract new clients. Without content that's search engine friendly and provides the right information, you'll struggle to achieve either of these goals. To get started, make sure you have a plan. Brainstorm what you want your website to achieve, and then start writing content that matches that vision.
Use keyword research to find the right terms and phrases for your target audience, and make sure all your content is properly SEO'd. Be sure to use relevant images and videos that help illustrate your points but don't go overboard – too many visuals can actually take away from the message. Finally, make sure to regularly update your website content with new content that's relevant and of high quality. With a little bit of strategy and effort, you can create a law firm website content strategy that will help you achieve your goals!
Research Your Target Market
Before you even start law firm content marketing, it is important to research your target market. By doing this, you will be able to understand their interests and needs better. This knowledge will help you write content that is relevant and interesting to them. In addition, by targeting a certain type of audience (lawyers for example), make sure that your content follows a specific format so readers can easily find what they are looking for.
Optimize your Website
Website optimization is essential for any business. By optimizing your website, you can improve the search engine ranking of your site and attract more traffic from potential customers. There are many steps involved in effective website optimization – start by finding out what keywords your visitors are using to find you online.
Measure and Track!
Next, use Google Analytics to measure how people are interacting with your content and determine which pages or posts generate the most conversions (sales). Finally, make sure all of this information is well-organized on a easy-to-use web page so that users can quickly understand it.
Do your keyword research
Keyword research
is one of the most important steps in creating a law firm's content. Without relevant keywords, you'll end up wasting your time and effort on content that isn't likely to generate any visits from search engine rankings.
Here are a few tips for doing effective keyword research:
First and foremost, target keywords that match your business' audience and potential customers well. If you're looking for personal injury keywords for example, try to target different case types, like "car accident injury lawyer", "slip and fall attorney", or "work injury law firm". Sprinkle in some local keywords that mention where your practice is located and you'll be set.
Secondly, make sure the keywords you select are relevant to your website's content area. This means using keywords that are not too general or longtail (i.e., search engine friendly).
Finally, make sure all of your website's content – blog posts, images etc – uses these targeted keywords throughout! This will help improve visibility on search engines and drive more organic traffic towards your site.
Analyze your competition
In order to stand out from the competition, it is important to understand your target audience. This means researching keywords and phrases that will attract them and writing copy that is easy to read.
Images, infographics, and videos can be used in a number of ways to break up text and make it more interesting for your audience. By doing all of this you'll be well on your way to driving relevant traffic back towards your website or blog content – which ultimately leads you closer towards achieving law firm marketing success!
Conduct a content audit
When it comes to an effective content marketing strategy, one of the most important things you can do is conduct a content audit. This will help you understand your audience and their needs, which will bring in more clients.
Once you know this, it's easier for you to create content that is both relevant and valuable – something that your visitors will want to stay on your website for longer. In order to make sure that your website remains fresh and engaging for your visitors, make regular updates of all the latest posts/articles/videos etc., so they always have something new to read or watch.
Develop a formal content strategy
Developing a content strategy is one of the most important steps in creating effective content marketing strategies. Without a plan, it's difficult to determine what topics to cover and when, as well as ensure that all your website content is high-quality and search engine friendly.
Some tips on developing a successful strategy include defining your target audience, determining where you want to take your website (brand awareness vs long-term optimization), and crafting keywords that are relevant to your topic so potential visitors can find what they're looking for more easily.
Develop a content plan
Before you even start writing, it is important to create a content plan. This will help you determine the type of content that best suits your brand and audience. Every piece of content should be well-researched and contribute towards your overall marketing strategy.
To keep readers engaged, make sure your language is captivating and easy to understand. In addition, always measure the success of your content marketing campaign so you can fine-tune it as needed.
By doing this, not only will you improve results but also enjoy great personal satisfaction in seeing successful results through hard work!
Develop a content creation process or workflow
Creating content is an important part of any marketing strategy. However, without a defined process or workflow, it can be difficult to ensure that the quality of your content is consistent and high-quality.
Some tips to follow when developing a content creation process would include understanding your audience's needs first. Once you have ascertained this, create engaging and relevant blog posts that capture their attention and reflect the issues and concerns that matter to them most.
Make sure all website content – from blog posts to social media updates – are well-optimized for SEO so search engines show your pages to more searchers. Finally keep updating your site regularly with new material that will keep readers coming back for more!
Use the right tools
Legal content marketing doesn't have to be difficult or time-consuming. By using the right tools and strategies, you can easily create website content that is informative, helpful, and of high quality.
One great way to achieve this is by using a CMS (content management system). This will make it easy for you to manage your website's overall layout and design as well as its content.
Keywords should be strategically placed in all your blog posts so they appear on search engines. Using social media platforms like Twitter or Facebook also helps keep potential clients up-to-date on new blog posts without involving them too much in the writing process.
Ultimately, marketing for law firms shouldn't require a lot of extra effort – if used correctly, tools like these can help simplify the entire process!
Build Out Linkable Content Assets
Building high-quality, linkable content on your website is essential for success with marketing for law firms. This type of content can be blog posts, case studies etc.
However, making sure each piece of content is well researched and well written takes the effort to another level. Keeping SEO techniques in mind will help make sure that your site ranks high in search engine results pages – perfect conditions for potential visitors to find and click through to your links!
Contribute Guest Posts And Interviews
Guest posts and interviews are two great ways to add valuable content to your website. They provide you with an opportunity to share your expertise with other lawyers and clients, build a reputation as an expert in your field, and attract more visitors who will stick around longer.
Make sure the content is high quality and informative – legal writing isn't easy! And make sure it's well-researched so that readers can trust what you have to say.
Also, be willing not only write about law but also discuss topics of general interest in order for readers to get a full picture of who you are as a person and lawyer.
Who is the Audience for My Website Content?
Law firm website content is important, but it's not easy. That's why it's so important to know who your website's audience is. This includes attorneys, staff, and clients. Different content is needed depending on who these viewers are.
For example, legal news is important for attorneys, case studies are helpful for staff and clients, and blog articles are best for clients. It's also important to use social media posts and blog articles to engage with this audience. By doing so, you'll keep them coming back for more, and help them learn about your law firm and its services.
What Type of Website Content is Required to Satisfy My Audience and Achieve My Goals
Lawyers and law firm websites need content that is both informative and helpful. This content should be updated regularly to reflect the latest legal changes, as well as keeping your website visually appealing to prospective clients.
You'll also need to target your audience with relevant and engaging content in order for them to stick around longer on your legal website. By doing so, you can help prospective clients make an informed decision about whether or not they should contact you.
How Will I Get My Website Content in Front of My Audience After It's Published?
Content marketing for law firms is all about creating valuable, engaging content that will lead to leads and cases. Before you even start writing any content, it's important to have a good understanding of who your audience is and what they want.
Once you do this, the next step would be finding the best way to get your website content in front of them. There are many different methods available – blog posts, social media campaigns etc. – but the most effective approach usually depends on how well suited it is for your website's niche and target audience.
So determining these things beforehand can save you time and money in later stages of marketing for law firms!
Do I Need New Content, Or Do I Have Content Already That Can be Repurposed or Revamped?
It can be tempting to think that content creation is a once-and-done task. After all, you've already written everything you need and it's just a matter of slapping it online. However, this isn't always the case.
As an expert in your field, you know your audience better than anyone else does. This means that not only do you have information to share with them; but also stories and anecdotes that connect with them on a personal level.
When executed well, content marketing for law can result in website visitors who are more likely to take action (like signing up for email updates or buying products).
All of this requires skillful writing – one without spelling mistakes or awkward phrasing that nobody will be able to understand. In order for your website content strategy to work optimally – both now and into the future – make sure all your linguistic needs are met!

5 Tips On Generating Unique Content for Your Law Firm Practice Areas
Content marketing for law firms is essential in today's digital world. By generating content that is both informative and engaging, you can help your website visitors learn about your practice areas and potential services. Here are some tips on how to generate content for law firm practice areas:
Creating blog posts on a particular legal topic that are keyword rich
Publishing helpful legal resources on your website such as case studies or how-to guides
Participating in relevant online forums and communities related to law practice
Guest blogging on other lawyer websites
Offering valuable customer testimonials on your website
Building out detailed practice area pages
Frequently Asked Questions
What is content marketing, and what does it involve for lawyers?
Content marketing is the practice of creating and sharing valuable, informative content with your target audience in order to help them learn about your services or products. This content can be found through blogging, creating videos, producing infographics, and developing social media profiles.
Essentially, content marketing for law firms is all about educating people so they can make better decisions when considering whether or not to work with you. By doing this, you're helping them save time and energy by narrowing down the search for the best legal services available.
How can I create valuable and engaging blog content that my target audience will appreciate?
When it comes to content marketing for law, the most important thing to remember is that you need to think long term. You can't just post content whenever you feel like it and hope that people will appreciate it.
Instead, you need to research different topics that your target audience would be interested in and write content on those topics that is well researched, original, and helpful to them. Be sure to utilize social media platforms like Twitter, Facebook, and LinkedIn to share interesting or inspiring stories from other law firm websites.
This will help attract new potential cases or followers who may be looking for content about legal topics that interests them.
What are some of the best ways to market my legal services online?
When it comes to marketing your legal services online, content marketing is definitely the best way to go. You can create blog posts that focus on different legal topics, write articles for popular publications, and even create social media profiles that promote your services.
Additionally, you can run email newsletters that update clients on upcoming legal events or contests. All of these strategies are effective in building trust and credibility with potential clients. By doing your research first, you can confidently plan and execute a marketing strategy that will help you reach your desired results.
How can I track my progress as a lawyer through content marketing initiatives?
Law firms and lawyers typically use a few different channels in order to measure their progress. Here are a few of the most popular ones:
1. Google Analytics: In order to track the effectiveness of your content marketing initiatives, law firms and lawyers often use Google Analytics. This free tool allows you to track website traffic, social media engagement (likes, shares, comments), email subscribers, organic traffic, and conversion rates.
2. Hootsuite Insights & Reports: Another great way to measure your content marketing progress is by using Hootsuite Insights & Reports. This platform provides a dashboard that shows detailed information about your website's social media presence, email marketing performance, website speed, and search engine optimization (SEO).
3. BuzzSumo: Another great way to track the progress of your content marketing strategy is by using BuzzSumo. This website allows you to search for content from different legal subjects and compare its popularity to see how effective it has been. You can also check whether the content has been shared or liked on social media platforms like Facebook and Twitter.
4. Engagement Rate: Lastly, you should also measure the effectiveness of your content by looking at engagement rates (l
Are there any other strategies that I should consider when creating or executing a successful content marketing strategy for lawyers?
There are a few other strategies that you may want to consider when creating or executing a content marketing strategy for lawyers.
For example, you may want to try out influencer marketing to get lawyers speaking about your brand in their social media channels. This can help to spike traffic and awareness of your firm, as well as create unique content that can be shared across social media platforms.
You may also want to consider email marketing as a viable content strategy. By sending out content-rich email campaigns, you can engage leads and law firm clients alike, fostering loyalty and encouraging them to refer new clients your way. In addition, you may want to consider developing blog content that is both valuable and helpful to law firm clients.
By writing blog posts that outline best practices or touch on legal issues that are of particular interest to law firm clients, you can help them to better understand the industry and improve their legal practice.
Finally, it's important to keep in mind that content marketing is an ongoing process. By consistently publishing high-quality content, you can help to drive traffic and awareness of your firm, while also providing valuable information that law firm clients may find helpful.
Why do lawyers need to be involved in content marketing?
There are a few reasons why lawyers need to be involved in a sound content marketing strategy. First of all, content marketing is an effective way of attracting new clients and keeping them happy.
By writing blog posts, Tweeting, and creating other kinds of content that speaks to their target audience, law firms can show potential clients what they can offer and turn those into firm advocates.
Secondly, by being involved in the process, law firms can spread the word about their practice and what they can offer their clients.
Blogging and social media marketing can help law firms connect with potential clients who may not have heard of them before and generate leads through social media channels like LinkedIn and Twitter.
Thirdly, by learning how to create compelling blog posts, law firms can learn how to engage their target audience and drive leads through social media channels like LinkedIn and Twitter.
By writing blog posts that are interesting, informative, and easy to read, law firms can attract clients who are looking for quality content on legal topics.
Are there any rules or guidelines that lawyers need to follow when writing their own blog posts or engaging with other legal professionals online?
As a lawyer, it is important to be respectful when writing about your peers and other legal professionals online.
You should not use inflammatory language or make personal attacks in your articles or blog posts. Instead, you should focus on discussing legal issues in an objective and unbiased manner. Moreover, always link back to your website or the original source of information you are citing for accuracy purposes.
Make sure that all the images used on your website are licensed and meet Google's quality guidelines before uploading them to your site.
Let Noved Solutions Help!
Law firm website content is one of the most important elements of a law firm's marketing strategy. By creating high-quality content that is relevant to your practice area, you can attract potential clients and build trust with potential clients.
Our local marketing agency specializes in content marketing for law firms, as well as general SEO. Since these two marketing tactics are so intertwined, we're able to create synergy between the two and your results can be even more impressive.
We offer services for:
So if you're looking for a digital marketing agency to help you with your law firm's content marketing, let us know, and we'll come up with the perfect plan for your content using our copywriters and SEO experts who have that experience and legal expertise!