Guide to Local SEO Services for Law Firms
A law firm's online visibility is key to success – and ranking well in local search results is a crucial part of achieving this visibility. For a law firm, ranking well in local search results can mean increased business, more client referrals, and more competitively priced legal services.
To help law firms rank higher in local search results, and boost their online presence, Noved Solutions offers comprehensive local SEO for lawyers services. Our local SEO services packages are tailored to meet the specific needs of law firms, and we're dedicated to helping you rank higher in local search results for your law firm's keyword(s).
Contact us today to learn more about our local SEO services for law firms!
Ranking in local search results is crucial for law firms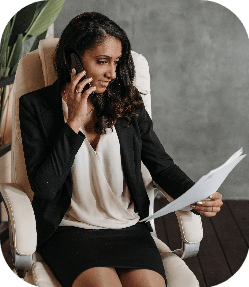 For law firms, ranking in local search results is crucial for two reasons. First, it leads to increased website traffic that is specifically targeted to your business. Second, good local search rankings help potential clients find you more easily, which results in more business for you.
That's why it's important to choose the right local SEO services to help your law firm achieve top rankings. There are a number of options available, so it's important to find one that will suit your specific needs.
Some of the most common services include keyword research, optimization, and social media marketing. By using a combination of these services, your law firm can achieve local rankings that are both effective and efficient.
The Local SEO for Lawyers Ranking Factors
Law firms are quickly realizing the importance of online presence, and local SEO services are becoming more and more popular.
The top ranking factors for a law firm website include on-page optimization, backlinks, and web content. For on-page optimization, focus on keyword research, creating high-quality content, and optimization of titles, meta descriptions, and URLs.
Backlinks are important for ranking Google's local pack, so make sure to build links from reputable websites.
Finally, web content is key – make sure that all your website content is keyword rich and relevant to your client base.
By investing in local SEO services for your law firm, you can quickly jump to the top of Google's local pack.
How a Law Firm Should Set Up Their Google Business Profiles
Law firms are constantly looking for ways to improve their online presence. One important way to do this is by setting up a Google business profile and optimizing it for search engine visibility and ranking. By doing this, your law firm can increase online visibility and lead potential clients to your legal website.
Additionally, a law firm must continue to invest in local SEO services to remain competitive. This means regularly back-linking and link building to make sure pages are ranking well in Google's local pack. Make sure you stay on top of online education updates to keep up with the latest changes in search engine optimization.
Optimizing Your Google My Business Listing
For a law firm, having a Google My Business listing is one of the most important marketing channels available. Proper optimization can help increase traffic and leads, which can be a great asset for business growth.
There are many tools and resources available to help with affordable local SEO for lawyers, so it's best to consult an expert to get started. Make sure all content on the website is optimized for inclusion on Google Maps, as this can result in increased foot traffic!
As your law firm grows, continue to invest in local SEO services to help keep you ahead of the competition.
Google Business Profile – Business Description
To get your business listed on Google, you need to have a Google Business Profile. This is where you describe your business in detail – including the services and products offered.
You can't have a good local SEO strategy, or get in the local pack, without a Google Business Profile these days, and most law firms know this.
Make sure to include keywords that are relevant to your industry and target market, as well as images and videos if possible. Use keyword research tools like Google AdWords Keyword Planner or Google Trends Toolbar to help identify which words or phrases might be most valuable for ranking higher in organic search results.
If you're working on personal injury SEO, then make sure you make mention of personal injury keywords that potential clients might search for when looking for your services. Knowing and using these keywords correctly will help you throughout your entire personal injury digital marketing campaign.
Google Business Profile – Choosing Categories
When creating a business profile on Google, the first step is selecting the right category. This will help you determine your search engine optimization (SEO) priorities and establish whether you need to focus on keyword research or ranking optimization.
Once you've chosen a category, make sure to fill in all of your business details accurately as this information can impact your ranking. By listing keywords throughout your profile and including images that display relevant aspects of your services, you can boost rankings and potential online visitors.
Regularly monitoring changes in rankings helps gauge progress made thus far with local SEO efforts – making it easier to stay ahead of competition.
Google Business Profile – Add Pictures
Google business profiles are an important part of online marketing for businesses. By adding high-quality pictures, you will make your website and services more visible to potential customers.
It is also beneficial to keyword optimization – ensure that the keywords you use in your captions are included in the metadata of each photo.
And finally, don't forget to write a well-informed description that includes relevant keyword phrases. Doing all this will help attract new leads, clients and social media followers!
Google Business Profile – Add Posts
The Google Business Profile is an important part of local search engine optimization (SEO). By keeping your profile updated and keyword rich, you will be ranking higher in organic results.
To make the most out of your business listing, post content that is both relevant and interesting to potential customers. Include keywords throughout your post so that Google can index them easily. You can also use tags to help organize your posts by topic or keyword.
This makes it easier for searchers to find what they're looking for online through local searches.
Google Business Profile – Questions and Answers
One of the best things business owners can do to improve their online presence and visibility is to make use of the questions and answers section on their Google Business Profile.
By answering any potential queries that visitors might have, you are providing them with valuable information relevant to your industry. Be sure to keyword search for all your responses so you can ensure organic search results back up what you say.
Additionally, create some questions yourself so potential customers know more about what services or products you offer.
Google Business Profile – Reviews
There's no doubt that having positive Google reviews is important for any law firm. It can help potential clients identify and assess your services quickly and easily.
To increase the visibility of your business, it is essential to include review content on your business profile as well as listing all the vital information search engine directories like Google look for when ranking a business.
Hiring a professional company to manage your Google reviews for you will definitely pay off in terms of local rankings!
How Reviews Help Your Local Pack Rankings
Reviews have always been considered one of the most influential factors when it comes to ranking on search engines. law firm reviews are no different; they can help you rank higher in local search results pages (SERPS).
The key is to create high-quality reviews that reflect the quality of your services. This means writing about your law firm in a positive and honest way, without exaggerating or listing down negative aspects.
After all, Google wants users to get an accurate idea about a business before making a decision whether or not to do business with them.
YOUR LAW FIRM

ISN'T RANKING ON GOOGLE!
If clients can't find you when they're searching for your specific service, you might as well not exist to them!
These aren't low quality leads either, these are people dealing with specific issues that YOUR law firm specializes in solving.
They're looking, begging, for someone to help them.
Don't you want them to see your firm first?
Build Citations For Your Law Firm
If you're serious about ranking well in Google, local SEO services are a must. Not only will this help you attract new clients, but it can also improve your search engine ranking. To get the most out of your local SEO campaign, make sure you invest in citation building and link building services.
Citations are created by referencing legal case decisions and other relevant sources to show that you've done your research.
Link building is simply adding links from high-quality websites to your law firm website, thus increasing the number of people who are aware of your presence online.
As with anything else in business, make sure you have a plan and be patient while results are seen – it may take some time to see the benefits of using local SEO services.
But, with hard work and perseverance, you'll be well on your way to ranking well in Google for law firms!
Let Noved Solutions Build Citations for You!
Noved Solutions is the trusted name in online citation building. We understand that ranking higher on Google search is essential for law firms, and our team of experts will help you craft high-quality citations that will boost your local SEO ranking. You can trust us to get the job done – we have a 100% satisfaction guarantee!
Manually Create Legal Citations on Directories and Business Listings
If you need to create legal citations for business directories and business listing websites, it is important to have a firm understanding of the citation formats.
The process of creating accurate citations can be time-consuming, but with the right tools and strategies, results will be excellent.
It is also crucial to keep your name, address, and phone number (NAP) consistent on all legal references – this will help ensure that potential clients can find you easily.
And lastly – always make sure you proofread your citations before submitting them!
NAP Consistency
NAP consistency is a must if you want to improve your online presence and ranking. By making sure all the information on your website is up-to-date, local keywords are being incorporated where necessary, and all pages are well written, you will see positive results in search engine rankings. In addition to this, it's essential for business owners to keep track of Google changes so they can remain relevant both now and in the future.
On-page SEO for Local SEO
A law firm's website needs local SEO if they want to be found on search engines. On-page optimization is the process of improving a website's ranking on search engines by optimizing specific elements, like the title, meta data, and content.
It's important to have a professional do the work for you, as there are many factors that go into on-page optimization. Make use of keyword research tools to find relevant keywords and target them correctly.
Don't overuse keywords – using them too often can hurt more than help. Finally, make sure your law firm's website is visually appealing and search engine friendly.
If you're up for the challenge, local SEO for lawyers and law firms is definitely an option worth exploring!
Update Your Title Tags and Meta Tags for Local SEO for Law Firms
Title tags and meta tags are the first thing search engine users see when they visit your website. Therefore, it's important to include keywords in these tag areas so that relevant results are displayed. In addition, make sure all titles and descriptions contain keyword phrases.
Also keep your law firm website design clean and easy to navigate for potential visitors. And lastly, review spam comments or duplicate content on a regular basis – if necessary, remove it from your site altogether.
Include Your Target Keyword on the Most Important Places
Making sure your website is optimized for local SEO for law firms and ranking on the search engines in your target market is essential for success. One way to do this is by ensuring that you place your keyword on the main content areas of your website.
Make sure all images, videos, etc., are tagged with keyword placements as well. Further promoting visibility can be done through back-linking and guest blogging – both which help improve rankings in SERPs.
Display Your Name, Address, and Phone Number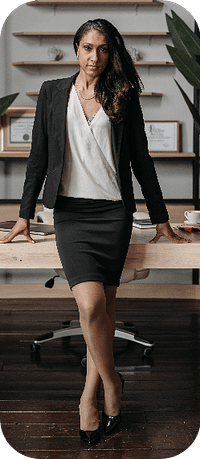 When it comes to local SEO for lawyers, displaying your name, address, and phone number prominently is key.
By doing this you are increasing the chances of ranking higher on search engines for relevant queries concerning your business.
In addition to directories such as Yelp and Google Maps, make use of other online marketing channels like social media platforms or email marketing lists to increase visibility across all potential internet searchers.
However ensure that any personal information you share remains confidential – no client data should be disclosed without their written consent!
Embed a Google Map
Adding a Google Map to your website is a great way to boost local SEO for lawyers. By embedding the map, you will add information such as addresses and directions which will help business ranking higher in search results.
Always make sure your map is clear and easy to read – visitors won't appreciate it if it's hard to understand or takes up too much space on your website. And lastly, remember not to overuse maps on site as they can quickly become outdated and irrelevant.
Link-Building Guide for Law Firm Local SEO
Link-building is an essential part of any SEO campaign for law firms. However, following the same guidelines as any other business can be tricky, especially when it comes to ranking higher in search engine results pages (SERPs). That's where a local SEO services for lawyers comes in.
A law firm can partner with reputable legal directories, pay for placement on other search engines, or create social media campaigns focused on lawyers and their services. But it's not all about spending money – quality is just as important, especially when it comes to ranking higher.
To make sure you're on the right track, measure your progress regularly and make adjustments as needed. And lastly, don't forget to focus on social media optimization – law firms are social animals and getting their content seen and shared is essential for online success.
Create Link-Worthy Content that Generates Attention
Creating content that generates attention is essential when looking to improve local SEO for lawyers. This means putting in the effort to produce high-quality, search engine friendly content which will get people talking about your business.
In order to ensure that your efforts are worth it, it's important to promote your content across social media and other online channels. Make sure you have a system in place (such as Google Analytics) that tracks results and gives you feedback on how well your strategy is working.
Manual Outreach for Backlinks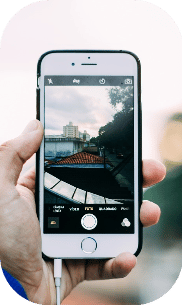 Building links is one of the key factors that law firms need to focus on in order to achieve higher search engine rankings. And, as with anything else online, it's important to have a well-planned link-building strategy if you want results.
One of the most effective ways to build links is through manual outreach – contacting local businesses and asking them to include your website on their own blog or website.
Keep in mind the importance of formal email contact and the importance of the quality of links requested. Finally, don't forget backlinks! Quality over quantity should be your motto when acquiring links for your law firm website.
Focus on websites in your niche which will help improve ranking potential organic (or unpaid) search results
Guest Posting
Guest posting is one of the best ways to build links, improve your SEO ranking and make yourself known in your industry. To get the most out of guest blogging, start by looking for opportunities in your niche. You can also search for blog directories or keyword-rich sites that post guest articles regularly.
Once you've identified a potential blog, be sure to write valuable and unique content related to the topic at hand. Link back to your site integrity intact – this will help boost rankings on Google search. Finally, use high-quality writing skills and include keywords throughout your post so as not to miss out on any potential organic traffic!
Let Noved Solutions Build Links for You!
Is your law firm struggling to build links and improve your local rankings? Noved Solutions can help you out!
Our experienced team of link-builders will help you target local markets, increase client base exposure, and boost search engine rankings.
All without costing an arm and a leg – our affordable options are perfect for law firms of all sizes. Contact us today to get started!
3 Components to Law Firm Local SEO to Reach the Local Pack!
When it comes to local SEO services, law firms must focus on three key components – Authority, Proximity, and Relevance.
Authority is simply how well your website ranks on Google search. To increase your ranking, law firms must focus on creating high quality content that is both search engine friendly and relevant to local search queries.
Proximity refers to the number of local search results that are linked back to your website. To increase your ranking, make sure to optimize your website for local search results in relevant local areas.
Relevance is the most important factor when it comes to local SEO. law firms must make sure their website content is well written and relevant to local search queries.
By following these three key local SEO principles, law firms can increase their website ranking and visibility for local search results.
Your Authority – How Many Backlinks and Mentions You Have Online
When it comes to ranking well for local SEO for lawyers keywords, your website's authority is crucial. A website with a high authority will rank higher in search results pages (SERP) than those with lower rankings. In order to build links and get mentions from top law firms in your area, you need to go about things the right way – by marketing yourself accurately online.
This could involve conducting keyword research, targeting backlinks and social media shares strategically, and making use of local directories. In this way you can position yourself as an expert legal services provider in your area!
Your Proximity – How Close You Are to People Searching
When it comes to ranking well on a Google search, proximity is key. This is because searchers tend to search for local results first and then move on to more general queries.
Location matters too – make sure you are situated near a high population area so local searchers have access to your services easily.
Furthermore, ensure that all website content, including the images and videos used on your website, are keyword rich for your target region or market. Doing this will help improve organic rankings as local searchers google these terms specifically.
Your Relevance – How Close Your Business Category and Services Match the Query
When a potential client types in search engine queries related to your business category, services or product, it's important that your website and online presence match up as closely as possible.
This means keyword optimization for title tags, meta data (description) and content so that you rank high in results for relevant queries. furthermore, make sure all links on the website lead back to your homepage – this will help increase web traffic from organic search engine results pages. Once again – research your competition!
You might be surprised at what other businesses are doing with their online presence to ensure they stay ahead of the pack
What Other Factors Help Local SEO For Lawyers?
Law firms are constantly looking for new ways to increase their online presence and attract more clients. One key way to do this is through local SEO services.
When executed correctly, local SEO can help you rank for more keywords and improve your website visibility online. Here are some other factors that law firms should consider when choosing a local SEO firm:
Content Marketing for Law Firms (With A Local Focus)
Law firms need to understand the importance of content marketing if they want to remain competitive with their local SEO and local rankings. While there are a number of strategies that can be employed, the most effective approach is typically one that combines both organic and paid search results.
As with any other form of marketing, it is important to produce high-quality content that resonates with your audience and meets search engine optimization (SEO) requirements for search engines when strategizing your law firm content marketing plan.
Furthermore, you should also make sure all website elements – from blog posts and social media campaigns to email newsletters – are well constructed so as not penalize your site's visibility on search engines.
In order for content marketing efforts to be successful over time, you must monitor website analytics regularly so you can adjust course as needed.
Social Media Marketing – Get Leads And Backlinks By Promoting Your Content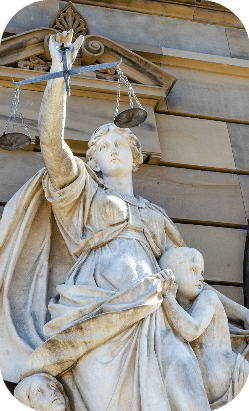 Social media marketing is an important aspect of online marketing, and can help you attract leads and backlinks. By promoting your content on social media channels, you can reach potential customers who might be interested in what you have to say.
When it comes to local SEO, social media is a powerful tool that helps with ranking your website for search engine results queries related to the topics that are relevant to your business.
This way, potential clients will be able or tempted enough by the information found throughout your website (articles, blog posts etc.) to click through from search engine results pages (SERPs).
Make sure that the post or article you're promoting is interesting and relevant – this will ensure higher engagement rates which lead directly towards more clicks and ultimately more conversion rates!
Let Noved Solutions Help With Your Local SEO For Law Firms Service Packages!
For law firms, search engine ranking is essential for survival. It's no secret that ranking well results in more business, and law firm owners who want to stay ahead of the competition know this.
That's where Noved Solutions comes in – we specialize in local SEO services for law firms. We have a variety of service packages that are perfect for law firms of all sizes and industries. Contact us today and let us help you rank higher in search engines! You won't regret it!
Law firms need to rank well in local search results to reach potential clients. Fortunately, there are many services available that can help law firms achieve this ranking.
By following the advice in this blog post, law firms can optimize their Google business profiles and rankings, as well as take advantage of other local SEO for lawyers services.
If you're a law firm looking to improve your online presence, contact Noved Solutions today for a free consultation!