Drug Rehab SEO
I don't talk about my personal life here much, this is a business after all, but this service holds a special place in this agency for a reason.
I had terrible addiction issues early on in my life, I tried getting clean numerous times on my own and could never do it. It wasn't until I went to impatient rehab, an addiction treatment center right here in New Mexico actually, that I was able to get actual help in overcoming my addiction. Addiction treatment is effective, I'm proof of that.
Once I started offering digital marketing services at my own search engine optimization agency and started focusing on local Albuquerque SEO, I knew I had to help fellow addicts connect with detox and rehab centers on search engines as easily as possible.
In reality, drug rehab SEO is our most important service because people's lives depend on it.
Understanding SEO
SEO is an acronym for Search Engine Optimization, or the process of improving the visibility of a website in search engine results.
When people first start out with their online business, they often don't understand that marketing is more than just placing advertisements in front of your customers. It also involves creating great content and providing outstanding customer service so search engines show your website to potential clients/patients.
The best way to have success at any type of marketing is by always keeping your audience in mind: what do they need? What do they want? How can we help them achieve their goals?
SEO for Rehab and Detox Centers
So what makes drug rehab SEO different than other local business search engine optimization tactics? The target market, and the way you interact with them.
The most important thing you can do as a drug rehab center is to make sure you're there for addicts when they're looking for help. A drug rehab SEO campaign can do just that.
If a potential patient is searching for an addiction treatment center near them online and can't find one, or the process is too difficult, the results can literally be fatal.
Show Up in Google During Their Time of Surrender
If they are searching for addiction treatment, they are probably at their lowest point and need to be talked to in a way that will make them feel understood. The content on your treatment center website needs to be friendly and welcoming, being written in a way that shows empathy towards the addict can go a long way to making the process seem less scary to them.
Your digital marketing services, and addiction treatment program search engine optimization services in particular, need to meet your target audience's needs. If you're not on the first page of a Google search, you're not helping them find the treatment they need at the time.
I know what it's like to be an addict, and I understand how hard it is to ask for help. That's why we make sure your content is written and optimized with empathy and understanding, so those looking for help can find you and get the support they need.
As a rehab SEO expert, I know that it takes more than amazing on page optimizations, backlinks, and content to be successful. You need to write in a way that's helpful, gentle, yet firm and gives addicts a good reminder of why they searched for your treatment center in the first place.
Why Local Search Engine Optimization Matters in Online Marketing
Google's local results are more important than ever, this is where local clients can find the services they need near them right away.
With the rise of mobile devices, local searches have increased dramatically. And because people often need drug rehab and addiction treatment center information immediately—whether it's to understand the process or find out what's covered by insurance—a client will likely turn to Google when looking for a drug treatment center or detox facility in their area.
The problem? Many addiction treatment centers' websites fail to rank highly in these searches because their marketing and local SEO strategies are lacking, or unfocused.
Local SEO for Rehab Centers
So, you're a rehab center. You've got a physical location and are active on the web, but potential patients aren't coming to you through your website or listings. What's the issue?
Businesses like treatment centers are very local in nature; people want to know where they can find you and what services you offer. There is no substitute for being physically present in the community at large. But if your customers are searching online, they may not be able to find your website if it doesn't rank well in search engine results pages on search engines like Google or Bing.
That's why local SEO for drug rehab facilities is so important for rehab centers as well as other types of businesses that serve a geographic area. Local SEO helps ensure that people looking for addiction treatment options will see your treatment center first when they start researching available options online—and hopefully make plans to reach out right then and there!
Drug Rehab Marketing Strategies Can Be Tricky
Treatment facilities are a tough business to get into, but they're extremely important. There's a lot of competition, search engines can be difficult with rankings when you mention drugs, and it takes a lot of time and effort to succeed in this field.
When dealing with treatment centers, it's not enough to just know what you're doing; you also have to be on top of the latest rules, as well as new trends that might come along down the road. It's similar to performing local SEO for medical practices, the rules are constantly changing and the effects can be life or death.
The business can be mentally, physically, and emotionally draining, the last thing you want to have to worry about is reaching potential clients; let a local SEO agency for rehab centers do that for you.
You save the lives, we'll just help them find you!
You chose this path to help people, not to market to them, and certainly not to sell to them. It's just an unfortunate necessity in the industry. Drug rehab marketing will help your business become a place where people can find you when they need you, and get in quickly.
Google Can Make a Drug Rehab SEO Campaign Difficult
Google's ranking algorithms are constantly changing, and it's difficult to stay on top of the latest rules. That's why we've written this article for you: to help you understand how Google determines which websites appear at the top of their search engine results and how addiction treatment program SEO can help you get ranked higher.
In addition to the hundreds of thousands of other websites out there, Google also has a lot of information about your business—and they use that information to determine how to rank you in their search results.
Google has access to valuable data about your drug rehab marketing and online presence: things like where people are searching for services like yours; what keywords they tend to use when searching for treatment options; where people who already went through treatment go afterward (such as alcoholics anonymous meetings), and so much more!
Detox Center SEO is NOT One Size Fits All
Rehab center SEO agencies typically use one size fits all local SEO solutions that aren't tailored to the specific needs of your industry.
Another Albuquerque SEO agency might suggest tactics that won't see a return on investment, simply because they don't understand the industry as anything besides "just another local business"; they don't understand the subtle differences in addiction treatment SEO in particular.
We're not saying that our approach is better than theirs—well, maybe a bit—we just think it's a more personalized approach, done by an agency that understands drug addiction, rehab and detox centers, plus addiction treatment marketing and local SEO in general.
Our expertise in the field is very unique and perfect for your drug rehab SEO campaign!
On-Page Local SEO Strategies for Drug Rehab Centers
Drug Rehab SEO Keywords
Keywords are the foundation of any local SEO strategy. These are the terms people type into Google when they're searching for your service. "addiction treatment centers", "impatient rehab for alcohol", and "drug rehab in Albuquerque" are all examples of industry specific local keywords.
Finding out these local keywords, either by using your judgement or SEO tools, will help you shape your website and listings in a way that will attract potential clients to your site. And Google will know to show you at the top of the results!
One of the best things about hiring a rehab SEO expert or agency is how well we know the tools, and how deeply we can dive into keywords and content to find the perfect way of attracting clients to your treatment center.
Rehab/Detox Content
Content marketing is basically what makes up the majority of your website. It's the reason people go to your site in the first place, to learn, buy something, or reach someone at the business. Your content builds off of those keywords you found earlier.
Building a page based on a keyword like "how do I afford rehab without insurance?" is created to specifically answer a question, a long tail keyword question that likely isn't as competitive as "rehabs near me".
Often, you'll see entire blog posts dedicated to answering a single question in the most detailed way possible. That's how you create content that reaches #1 on Google and converts clients into patients for addiction treatment centers.
On Page Optimizations
There are several ways you can apply local SEO services for drug rehab centers:
Title tags. The title tag is the first thing a searcher sees when they find your page. Use terms relevant to your business, like "drug rehab center near me" or "drug rehabilitation programs."
Meta descriptions. This is what shows up under the link to your site on SERPs and search results pages, and it should be written so that it attracts attention from potential customers by including important keywords in a clear way that says what their need is and how you can help them fill it. Be sure not to go over 200 characters!
Page content (text, images, videos). To make sure that people who arrive on your website stay there long enough for you to convert them into leads, make sure there's value for them in each piece of content on every page of yours—and not just promotional fluff about yourself or how great everything at XYZ Rehab Center is! That said: don't forget about yourself either—wherever appropriate it's good practice to include information like opening hours; location address; contact information such as phone number or email address; hours available (if applicable); etc…
Off-Page SEO for Drug Rehab Centers
Find local directories, blogs, and news sites in your area (local citation building)
Reach out to the owners of those websites
Earn links from those local directories and blogs
The more industry relevant sites that link to yours, the better
Link Building for Rehab Centers
A link building campaign is an important step in competing on Google. After you have some amazing content, you want to share it so that people see it and eventually link back to it from their sites.
Once you get a link, it builds authority and acts as a vote of confidence to Google. Google sees that you know what you're talking about because other sites link to yours, that authority is important in ranking higher in search.
Link building can be tricky, with many SEO agencies building toxic links for unsuspecting clients. These links do more harm than good.
Healthy links can be difficult to get, but this is one of those areas where quality is more important than quantity. Link building must be done in a more natural way to be effective, organic outreach and content promotion over buying backlinks from sketchy link builders online.
Google Business Profile, Google Maps, and Other Local Citations for Rehabs
There are two primary internet marketing strategies that will get your rehab's address and contact information in front of users.
The first is by claiming and verifying your Google My Business (now called the Google Business Profile) listing, which is a free tool that allows businesses to create a custom page on Google Maps that contains their information, as well as reviews from other people who have visited the business or used their services.
Once you have created and/or verified your rehab center with Google My Business, it will appear as a search result when someone searches for "rehab near me" or something similar.
The second way is to create and/or claim external citations like Facebook pages or Yelp listings (in order for these sites to be properly linked back) and then make sure that all of the information matches exactly, especially the business name, address, and phone number. You'll also want to link to your websites if allowed on the listing.
There are a lot of listings out there for rehabs. Big, general directories like Yelp, but also smaller niche ones that are rehab specific like Drug Rehab USA, which is basically a rehab search engine!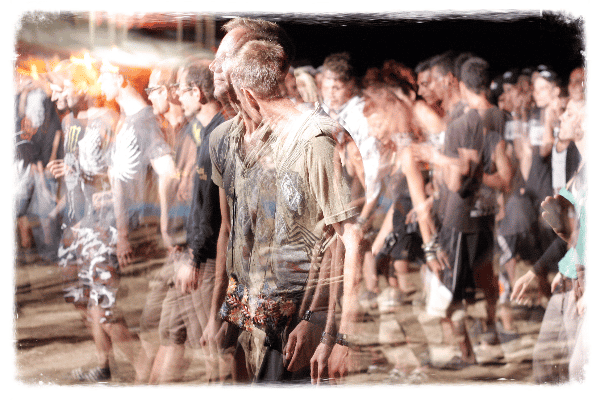 If You Hire an Agency, Make Sure They Understand Treatment Centers and Internet Marketing
One of the best ways to improve local SEO for rehab centers is to hire a company that understands the target audience and what a drug treatment facility is all about.
They will be able to help you figure out which keywords are most relevant, how competitive they are and what they will cost you (in time or money).
It's also important that your website is optimized for local search results. If someone is looking for drug rehab facilities in their city, it would be beneficial for them to see your website as an option at the top of the list instead of having to scroll through several pages before finding it.
Drug rehab SEO requires an intimate knowledge of your local market and the online world. If you're not working with someone who has this expertise, you can waste a lot of time and money.
Choose Noved Solutions for your Rehab SEO Services!
Healthcare SEO is a tough game, and it can be especially tough for drug treatment centers. But if you have the right team on your side, it doesn't have to be impossible to do well on the search engines.
The key is finding someone who knows what they're doing when working with these types of marketing services.
If you don't have time or resources to do it yourself, then make sure that whoever does has experience in helping other rehab centers rank well on Google's map results pages before hiring them as well!
Contact us for a free consultation today! Let's help addicts together!