The Albuquerque Local SEO Company You've Been Waiting For
Located in the heart of good ol' New Mexico, Noved Solutions offers Albuquerque local search engine optimization services, FOR the city of Albuquerque. Sure we've worked with some national organizations, but they're not nearly as exciting as we Albuquerque businesses, are they?
Our prime location has enabled many companies in Albuquerque to seek our internet marketing services to expand their business operations. The vibrant and competitive environment of the city has proven to be a huge benefit to our own agency, which benefits our clients.
Known as the best local search engine optimization company for lawyers and small businesses in Albuquerque, NM (some guy said that once, I didn't even threaten him either!), we have a track record to prove our outstanding search engine optimization services.
Each Search Engine Optimization Service Plan Provides:
A team of die hard SEO, copywriting, and CRO nerds who actually know how to use the software digital marketing agencies have
A dedicated, and hilariously charming (stand up comedy experience is required at Noved Solutions), account manager to guide you through all work done for you
That software I mentioned earlier? Yes, that. We have way too much of that, but use it all to their full capacities
An actual local Albuquerque SEO company that will actually meet you in person instead of hiding behind a Zoom call, if that's what you prefer of course
Other stuff. Good stuff. The best stuff!

What Makes You So Special?
Besides my looks? Oh, you mean our Albuquerque SEO agency? Well our main focus is to generate more revenue for our clients by providing new leads to their organization.
We don't focus on just traffic from the search engines here, we want you to get leads who are already looking for your service or product. And not just that, we want those leads to convert!
We won't just show you a traffic graph that's trending upward and say "look! We gave you traffic!" all the while your conversion are circling a dirty, half-clogged drain.
That traffic can be, and usually is, totally useless.
Sales are what results are to us, and we know they are to you as well.
What is Local SEO?
A lot of local businesses have heard about the importance of local search engine optimization, but they don't know the details or what's involved.
Some people will think this is some kind of space magic or something but we'll explain the basics of local SEO and search engines so you can see what you need to do to optimize your local company for success.
Then you can decide whether performing the work in-house or hiring a local SEO services company (if only we knew of a good one…) would be best for your business' Albuquerque local search engine optimization.
What's Involved in Local Search Engine Optimization?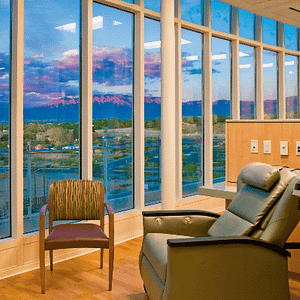 Google defines local as being any place where a person would go for food, clothing, services or entertainment.
So when someone searches for local businesses online, they need to do so in order to find them.
The question is, how do you do that? There are several steps involved in making sure that your website appears when people search for your business online.
Local search engine optimization includes everything that needs to be done to help a website appear in search engine results pages that are relevant to the keywords typed into the search engine.
This includes local directory listings, which include the address, phone number, website, hours of operation, photos, reviews, etc. If these things are not optimized for local searches, then the website won't show up in local search results.
Local search engine optimization has become an important SEO service for small businesses to gain visibility on local search engine results pages.
This strategy helps SMBs to reach their targeted customers at the right time. Every SEO company worth it's salt should know this.
The Nitty Gritty Of How SEO Works
Search engine optimization might seem like this mysterious unicorn-esque aspect of marketing, but there are specific steps to how it works.
First, SEO begins when search engines' "crawlers" gather relevant information from across the internet.
When it reaches your website, it looks at your content, comprehends it, and sees how it's connected to other information on the internet.
Second, a search engine puts complex algorithms into motion when someone searches for something. Because the "crawlers" have gathered a ton of information, a site like Google can match what someone searched with information from thousands of sites and see what seems to match best. Technology!
Unfortunately, you'll still need to guesstimate when it comes to SEO.
Similar to how influencers are always trying to stay on top of the latest trends, the algorithms are constantly changing to stay relevant to what's popular.
A knowledgeable SEO agency such as ourselves will always do our best to come up with a winning strategy, but in the end, it's essentially an educated guessing game.
Who Needs Albuquerque SEO Services?
Does a small business in Albuquerque need search engine optimization services? Well, yes.
Haven't you been paying attention? Even Uncle Google says so, and they basically own the internet these days so it's wise to listen…for now.
This means that your website should be optimized for local searches, meaning that a searcher looking for a particular service or product in your city should be able to find you on whatever one of the search engines they happen to be using.
Moving company started? Yep, you'll need Albuquerque SEO services.
But it's especially important for local office-based businesses like personal injury lawyers!
Albuquerque, NM SEO Services Pricing
Unfortunately, things cost money, and as much as we'd like to do this work for free, it's not the best business model for sustainability.
While we do offer a free consultation to discuss your own specific business goals and how we can help you rank higher, we also offer some Albuquerque SEO services as a package.
I know there's some of you out there who would prefer to just buy search engine optimization services on the website, fill out a few forms, and not have to deal with talking to…people, ugh. Of course I know him, he's me!
So for those of you awesome people, take a gander at our Albuquerque SEO services pricing page. You're sure to find something there to satisfy your business objectives.
YOUR WEBSITE

ISN'T RANKING ON GOOGLE!
If people can't find you when they're searching for your specific service, you might as well not exist to them!
These aren't low quality leads either, these are people dealing with specific issues that YOUR business specializes in solving.
They're looking, begging, for someone to help them.
Don't you want them to see your company first?
Your Albuquerque, NM Local SEO Guide
Local search engine optimization in New Mexico can be a challenging endeavor. Many owners mistakenly assume that they are required to hire an outside consultant to perform their SEO services for them, and that's the only way they'll get more leads from Google.
However, there are many things that any small business owner can do in order to help their website rank well.
So we decided to put together a brief Albuquerque SEO services guide so you can get started on your own, without paying an search engine optimization agency full of charming geniuses like us to do it for you.
But hey, we're always here to help if you don't have the time, or you need more SEO power to dominate stubborn competitors in the Map Pack!
Google My (Our) Business
The most important business goals to have when performing your own local search engine optimization is to have a Google Business Profile, formerly known as a Google My Business listing, set up and claimed.
This is fairly easy to do, if you just follow the directions for verification.
Once that is complete, fill out every section of information you can with relevant and unique answers and descriptions. Use popular keywords for your product or service when appropriate. Add images, gather reviews, make posts, anything you can do to bolster engagement on your listing will help.
A Website? What is This, 1999?!
In conjunction with Google My Business, you want a website, preferably a well-designed website, if you don't already have one. Don't worry, we're not saying that a small one-man company needs some big glamourous website for his little start up. But even a free, simply designed site will help your local visibility.
Your online channels and search engine optimization will both do pretty poorly if you don't have a website.
Add your address (or service area), phone number, business name, and any other relevant information about services and products to the site.
Here's the important bit, make sure the information on Google My Business and your website matches perfectly, especially the name, address, and phone number (NAP).
Soo Many Local Citations
After this, you can start to build local citations. I hope you like copy-pasting until your fingers bleed!
Albuquerque SEO experts don't have the most glamorous jobs sometimes, but someone has to do it!
Citations are listings on other directories such as Yelp, Bing Places, Apple Maps, and even local and niche industry directories. The more the merrier, and the more specific they are to your service area and/or industry, the better.
The Almighty Potato Directory
Here's a tip: let's say you sell organic potatoes in Albuquerque, New Mexico, so hot right now. Head over to dear old Google and search "potato directory"….wait, those actually exists? I was trying to be funny and they ruined it.
Oh well, here's your potato directory, not just that, the CERTIFIED potato directory. Now, this isn't a standard directory because my joke search made this complicated, but what you want to do now is find how you can get your business listed here.
Maybe it's just a link to your website, maybe it's a full physical business listing with your address, either way, there's your first…potato citation.
The More Specific the Potato, The Greater The Power!
Now do the same for Albuquerque, NM listings/directories, organic food directories, and even better organic potato vendors in local Albuquerque directories/listings. Depending on your industry, you can get really lucky with those super niche listings, which are the absolute cream of the crop for citations…the potato crop! Ok, I'll stop now.
NAP, but Not the Sleepy Kind
Again, make sure all of the company information is exactly the same across these listings. You'll want some unique descriptions, but the actual business information should never be different across listings. This also goes for regular links as well.
The more websites that are relevant to your industry that link to your website, the better everything works together for your local search engine optimization.
And Then There Were Fewer…Competitors in your Way!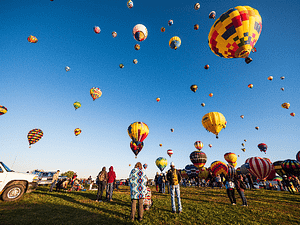 You should start to see movement in Google Maps at this point, and depending on the competition, you might be ready to set a nice citation building schedule and just keep an eye on your rankings while leads deliver themselves to your business.
Otherwise, there are always more citations and links to be built, more reviews to gather, and more optimizations to make. If things aren't going your way yet, drop us a message and we can give a free consultation and see what might be the issue. We'll only slightly try to get you to be our client, promise!
What's Included in Our Local Albuquerque SEO Services?
Well, each business is different and requires unique SEO services to climb the ladder of success. And we're not a fan of selling unnecessary services to clients, we're too lazy and want to do the least amount necessary to get you #1 on search engines, so we personally design each SEO plan specifically for each client. Here's a bit of what you'll get with us:
Effective Competitor Analysis
Irrespective of the niche industry your business belongs to; you will need competitor analysis to optimize your search engine rankings. With the help of our advanced competitive analysis tools, you will be able to discover both online and offline competitors.
Our crack team of SEO consultants in Albuquerque, New Mexico will help you take advantage of your rival's weaknesses, they love that stuff. To advance in the industry, we provide our clients with regular competitive analysis as part of our search engine optimization strategy.
In this way, we continually assess your competitors to look for opportunities to build your business and put those competitors in their place!
Keywords, Keywords, and Keywords, Oh My!
To stay on top of the local search engine results, we optimize the use of target local keywords in your site content and on your website. We ensure to include target location-based search terms to help our clients appear on top of the local search results. Keyword research is a must when trying to get to the top of Google search results.
In this way, users in the area can find and connect with your business easily. All without paying for every click like you would with search engine marketing. Simple right? Words on pages, people type words in search, boom, you rank higher and can lure them into your trap of excellent service!
Optimizations for Days!
My personal favorite. We optimize everything about your company that we can find or create online. Perfect NAP consistency (just like my consistent nap schedule), unique descriptions that actually sell your business instead of just being another box to fill out on a listing, and keyword focused content related to your industry to attract even more potential customers based on their search terms.
OK, But What's the Point?
Well I'm glad you asked. The point of search engine optimization is simply…more sales. Sorry I don't have something more exciting, but isn't that what you want for your organization?
Search engine optimization is a marketing investment. You're building an asset in a way, a revenue-generating asset.
We don't concern ourselves with traffic, fancy rankings that don't convert, or any of the bells and whistles that other agencies might try to sell you on when they're failing at the basic task of improving your revenue stream.
The Goal of Local Search Engine Optimization is Simple
Improve Conversion Rates, Increase Traffic, and Grow Revenue!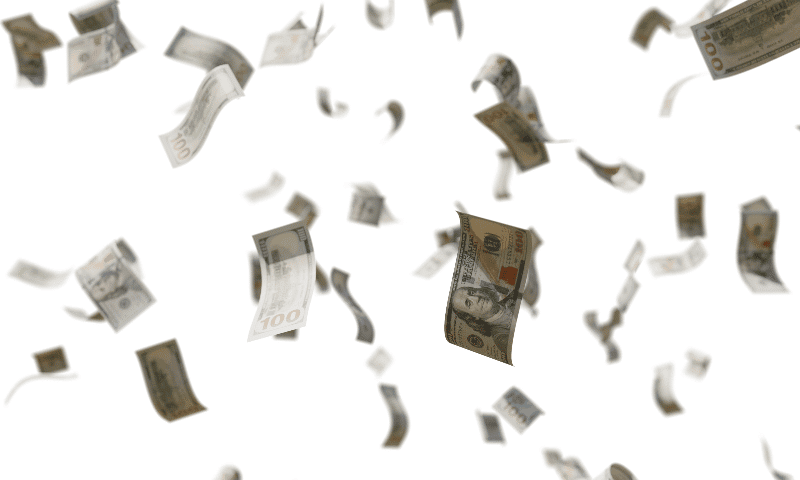 Ok so I lied, traffic is important, but it's not the end all, be all of digital marketing. If we didn't increase your traffic but still improved sales, well sure that'd be great, but then we'd just be a conversion rate optimization (CRO) agency, which is no where as cool as a search engine optimization (SEO) agency (bring it on CRO nerds, I know you're reading this!).
So quite simply, we ensure your conversion rate is optimized so you can squeeze the most out of your current traffic. Then we work on optimizing every pixel of your website and local listings so we can bring in even more traffic that converts higher than before. Simple.
Now if only it were that simple to implement…well I'd be out of a job I guess.
Convinced Yet?
If you think you could use the advice of an Albuquerque SEO expert, or even a whole team of experts, send us a message. Even if you just have questions, we're happy to help, especially our local Albuquerque friends and businesses! If you're not convinced, well then I'm sorry, but I don't think I can do it, unless….
If you represent a local Albuquerque company, business, or organization, and can prove it (no sneaky stuff!), mention this hilarious section on this page and we'll knock 20% off whatever custom local Albuquerque SEO services, or any digital marketing package you decide on. I'm confident we can help you figure out the perfect cost/benefit balance! Out of all the digital marketing and top SEO companies in Albuquerque, we're at least in the top 10 for generosity.
We Don't Mean To Brag But…
We can say we're an excellent local Albuquerque SEO company all we want, but it doesn't mean anything without proof. This is why we've compiled a humble brag list of why you'll want to work with us and our team of SEO experts.
Technical SEO
We already talked a bit about technical SEO before and how important it is to keep in mind. At Noved Solutions, we're brilliant at making your site technical SEO optimized if we do say so ourselves.
Our Albuquerque SEO services team is highly effective at performing tech audits, which is the first thing we usually do when working with new clients who sign up for any digital marketing package. Making sure any technical issues are addressed head-on is priority number one and will ensure that everything from there will be smooth sailing!
Content
A site without content is like a book without words: TERRIBLE!
Having a lot of good relevant content and great keywords tells search engines what your website is all about. It also helps increase your customer base by giving your brand more visibility.
As a local SEO company in Albuquerque, we pay special attention to targeting keywords and secondary keywords that are specific to the area. We ensure that the content on each page is high quality, answers customer questions, and pleases the search engines by following best practices. This is especially important when talking about complex search engine optimization content for law firms and doctor's offices!
Links
Both internal and external links are important for the health of your website. Internal links are clickable "guides" that go to another part of your site. External links go to an outside site and can act as a vote of confidence for you.
We love links and create competitive link building strategies by analyzing data from competitors and researching how many, and what quality of backlinks you need to build per month to catch up to the top ranking competitors.
We also double-check that all your internal linking structure is optimized. An unstable structure makes it difficult to reach the front page of Google.
On-Page Optimization
Lastly, our Albuquerque SEO experts can help you with some perfect on-page optimization (my personal favorite). This allows search engines to glean specific content and details from your site that could potentially be deemed relevant to a person's question.
We Feel the Need…For Local Albuquerque SEO Services
Here at Noved Solutions, we truly enjoy what we do. Helping a smaller and/or newer company (we'll work with your budget, it's not as expensive as you might think!) crush bigger and more established businesses in Albuquerque, NM is exciting for each and every one of us. We wouldn't be doing this as an SEO agency otherwise. Plus, we love tricking search engines with our effective search engine optimization. Our clients' search engine rankings prove it!
What Else Do You Have For Me?!
While a lot of Albuquerque SEO companies do more than just search engine optimization, we like to think that we do the others a little better than most.
We are in fact a full service digital marketing agency, even if we seem overly obsessed with search engine optimization services (we are, it's the most fun tactic in the internet marketing services game).
Need search engine marketing? Social media marketing? We got you.
Website development? Of course, how do you think we built this site? PAY for it? Never. We'll build you the perfect, custom websites for your business! Web development and web design services are how many of us search engine optimization experts learned our trade.
We help many local businesses with their online marketing and search engine optimization, including:
So hit that big orange button below and let's start your free consultation! The jokes are free, but our internet marketing services…aren't (but hey, for those in Albuquerque, SEO services are discounted!)