You've spent all that time and energy on creating a local company in Albuquerque, isn't time to show it to the world now?
We work with you to maximize your local Albuquerque business' exposure in an increasingly online world with digital marketing!

Create a Plan 
No two companies, either online or local, are the same, and we understand that. Before we do anything, we'll perform deep research on your company and the industry as a whole. We'll put together a complete digital marketing strategy based on dozens of ranking factors.
Implement Plan
Our team of experts will then get to work on implementing the overall marketing plan, making sure to keep a detailed record on what was done. We'll keep a close eye on marketing analytics to gauge the effectiveness of our campaigns. You'll be in the loop throughout the process.

Get Results 
Using our experience in marketing analytics, we'll track all of the results from each category of our marketing plan. We'll also make tweaks in the plan based on how effective each tactic has been. After strong results are achieved, we'll start to look for even more avenues of expansion.
Digital Marketing That Attracts Customers Almost Too Easily!
I think we can all agree that locals are some of the best people around. They understand the nuances of a place and recommend some of the best hole-in-the-wall restaurants. As an Albuquerque-based, SEO-focused digital marketing agency, Noved Solutions is a born and bred Burque company. That means we're passionate about seeing Albuquerque businesses thrive and we take a hands-on approach to all our relationships.
While we can't say whether we prefer red or green, we do know that we want to support local Albuquerque businesses in any way we can!
We work with your business to provide online marketing services that will maximize your presence online and get your name in front of as many customers as possible.
Come Up With A Battle Plan
You (yes, YOU!) are special and your business deserves a customized internet marketing strategy that will fit your every need. As an Albuquerque digital marketing agency, we aren't afraid to get our hands a little dirty by digging into local Burque industries.
We then take that data and pair it with the research we've done on your company. The result? Personalized Albuquerque digital marketing services and strategies based on dozens of online visibility factors.
Kick Butt At The Numbers Game
Our Albuquerque digital marketers love details and data! Once we've put something in motion, we'll keep close tabs on EVERYTHING. Like that annoying Bumble date who still sends you daily updates on their life (but waay better!), we will keep you in the loop on all the things we're working on: marketing analytics, campaign effectiveness, you name it we're probably already doing it!
The Final Reveal…And Then Some
The numbers don't lie and we know that. Rest assured that we'll be checking the results of all aspects of your personalized internet marketing strategy.
If we see something is working? We'll expand on it and ask for your input. If something else seems to be on the struggle bus? We're happy to tweak it and find another online marketing strategy that will provide stronger results. This is YOUR business and we want to let everyone in the Duke City know how great you are!
Our Albuquerque Digital Marketing Services:
What does your business need? The first step in determining a successful digital marketing plan is diving deep into your business to discover what specific tactics would work best for your specific needs. Some digital marketing strategies work better than others for certain industries, but we have something for everyone at Noved Solutions! Here's just a few marketing services we offer:

Serving You Search Engine Optimization On A Silver Platter
Our bread and butter service, if you will. While this is our main focus as a digital marketing agency, it's also one of the most universal tactics for a successful digital marketing campaign. Almost every type of business can benefit from SEO, but what exactly does it entail?
Technical SEO
Say wha? Technical SEO just means that your website is welcoming to search engines. Would you want to go into a restaurant that was messy and had slow service? Of course not.
Similarly, a search engine like Google won't include your site in the rankings if your site has a bunch of broken links and loads slowly. We'll work with the technical SEO marketing for Albuquerque to make your site as search engine-friendly as possible.
Competitive Analysis
As Michael Corleone said in The Godfather, "Keep your friends close but your enemies closer." One of the skills we pride ourselves on as an Albuquerque SEO agency is the ability to analyze the competition in a specific industry. Knowing how other businesses run their marketing tactics can help improve your strategies.
If you were to try one thing off of our menu of SEO services, it would be keywords. We use real data to see what kind of keywords potential customers are using to look for your product and services. Because we're a local SEO company, we're especially versed in local search engine optimization.
From jobs to babysitters to the latest brunch spot, recommendations are an easy way to vet something. Your website is no different, which is where backlinks come in. When another website links to your content, it's a signal to search engines that your site is legit. We love finding and acquiring these backlinks and are always excited to share what we find with you!
We're A Local SEO Company!
Shoutout to all our Albuquerqueans! While we are an SEO firm that works with companies from any location, we are, in the end, SEO consultants in Albuquerque, New Mexico who love our city.
We know that local businesses are what makes a place special, so we help Albuquerque companies flourish and improve their online presence. The strategies we use have been perfected from years of experience and we're always reading and learning more about the best SEO practices.
Our team puts care and thought into each of our projects. Whether you're a small local business or a large national site, Noved Solutions should be your go-to for an Albuquerque SEO agency!
We want to help you in your quest for world domination! Or…just New Mexico domination.
Drop us a line and let us know how we can help you with all your SEO needs!
We go into more detail on local SEO specifically on our Albuquerque local SEO page!
What Is SEO And Why Does It Matter?
SEO, or "search engine optimization," refers to the various ways that a website can increase its visibility when people search for specific products or services. Basically, SEO is what will make your site attractive to search engines such as Google or Bing.
When you search a term like "cat food," the top results are websites that a search engine deemed worthy of the first search page, which is vital to bringing new and existing customers to your business. Because let's be honest: barely anyone looks at the next few pages after googling something.
Sometimes websites can get lucky with organic SEO, meaning they didn't have to pay to get a higher placement, but other times, you might need to work with one of Albuquerque's digital marketing agencies (like us!).
Let's Check Your Site!
Enter your website URL and the main keyword the page is targeting to see how you stack up against the competition! It's FREE!
Content from the Best Copywriting Agency in Albuquerque, NM!
You know what they say, "content is king." And while that may be true, we all know that without great copywriting, that content is going to fall flat. That's where we come in. At Noved Solutions, we specialize in creating high-quality content that not only engages your audience but also ranks well with search engines. Here are just a few of the benefits of working with us on your next project.
What We Offer
First and foremost, we offer quality content that is engaging and informative. No one wants to read a boring blog post, and our copywriters will make sure that doesn't happen. We also understand the importance of keywords and search engine optimization, so we'll work with you to make sure your content is optimized for the search engines.
SEO-Friendly Content
One of the main benefits of working with a professional copywriter at a digital marketing agency is that they will be able to create SEO-friendly content. This means that your content will be optimized for the keywords you want to rank for, helping you attract more organic traffic to your website. In addition, well-written copy is more likely to be shared on social media and other websites, which can also help improve your SEO.
Engaging and Persuasive Writing
Another benefit of working with a professional copywriter is that they can help you create more engaging and persuasive writing. Copywriters are experts at understanding how to craft an effective message that speaks to your target audience and convinces them to take action. Whether you're looking to increase website conversions or boost sales, a professional copywriter can help you achieve your goals.
On-brand Messaging
It's important for all of your marketing materials to be on-brand and consistent with your company's voice and messaging. A professional copywriter can help ensure that your content aligns with your brand and accurately represents what your business is all about. This helps create a strong and cohesive brand identity that will resonate with your target audience.
Our Process
When you come to us for copywriting services, we'll start by getting to know your business. What are your goals? Who is your target audience? What kind of voice do you want to use? Once we have a firm understanding of what you're looking for, our team of talented writers will get to work creating content that meets your needs.
Let's Get Your Content!
If you're in need of quality copywriting services, look no further than one of Albuquerque's digital marketing agencies, like Noved Solutions. Our team of talented writers will create engaging content that meets your needs and helps you achieve your business goals. Contact us today to get started!
Social Media Marketing in Albuquerque
Small businesses in Albuquerque have a lot on their plate. They are trying to get the word out about their product or service, maintain a good reputation, and maybe even find some investors. Oh, and they have to do all of this while making a profit. It's no wonder that many small businesses put social media marketing on the back burner.
But here's the thing: social media marketing is more important than ever. In fact, nearly 60% of Americans say that they have used social media to research a product or service. And if you're not using social media marketing for your business, you're missing out on a huge opportunity.
Here are 5 reasons why you should use a social media marketing agency:
1. You don't have time for social media management.
2. You're not sure what to post.
3. You're not getting results from your current social media marketing efforts.
4. You want to focus on running your business.
5. You need an expert opinion.
Why Social Media Marketing Matters
In today's world, social media is more important than ever. Platforms like Facebook, Twitter, and Instagram provide small businesses with a cost-effective way to reach new customers and build relationships with existing ones. Not to mention, social media marketing is a great way to show off your brand's personality.
What We Can Do for You
At Noved Solutions, we pride ourselves on being one of Albuquerque's top digital marketing agencies. We offer a variety of affordable social media management services in New Mexico that can be tailored to meet the needs of any business, big or small. Whether you need help with content creation, building engagement, or complete management of your social media channels, we've got you covered.
Ready to Get Started?
As a small business owner, you know that wearing multiple hats is part of the job description. But adding social media marketing expert to that list doesn't have to be daunting—especially when you have Noved Solutions in your corner. Ready to get started? Contact us today!
Our Online Marketing Starts with Albuquerque Web Design
Noved Solutions is a full-service digital marketing agency. We have a team of experts that can help you with every stage of your website design and development project—from start to finish. We will work with you to determine your specific needs and then develop a plan to get your website up and running as quickly and efficiently as possible.
Keep reading to learn more about our web design and development services!
Our Approach to Website Design and Development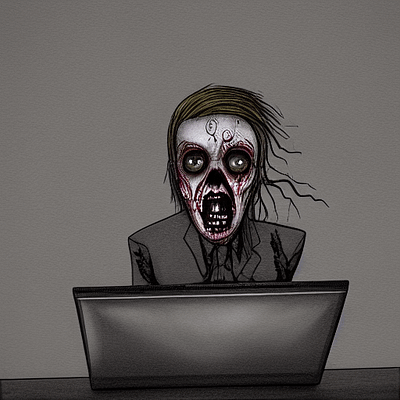 At Noved Solutions, we take a holistic approach to website design and development. We understand that your website is more than just a collection of pages; it's a reflection of your brand identity and a key touchpoint for your customers. That's why we take the time to get to know you and your business before we start designing or developing anything.
We also believe that great website design isn't just about how the site looks; it's also about how it works. That's why our team takes a user-centered approach to all of our projects. We start by conducting extensive research on your target audience so that we can design and build a website that meets their needs.
Once we have a solid understanding of who you are trying to reach, we move on to the planning phase. During this phase, we'll help you determine what kinds of content you need on your website and how best to organize it. We'll also create detailed wireframes during the web development phase that outline the functionality and purpose of each page on your site.
Once the planning phase is complete, it's time to start building! Our team of web developers will work behind the scenes to turn your vision into reality. And our designers will craft a visually appealing site that perfectly reflects your brand.
Finally, once your new website is live, we'll help you promote it through SEO, social media, email marketing, and other digital channels.
One of the Digital Marketing Agencies Who Understand Website Development
Designing and developing an entire website from start to finish can seem like a daunting task—but it doesn't have to be! At Noved Solutions, we have a team of experts who can help you with every stage of the process. So if you're ready to get started on your next web project, give us a call or send us an email today!
Why Choose Noved Solutions Instead of Other Digital Marketing Agencies?
Besides our catchy name and our great taste in website fonts, Noved Solutions is comprised of digital marketing consultants and experts who are passionate about helping companies reach their full potential through a wide range of digital marketing services.
Research has shown that growth and overall success from digital marketing strategies are directly related to site traffic and sales/leads. We work hard to bring you the best strategies that will result in high conversion rates. It's a long-term investment that we're dedicated to. We're not flakey, we promise.